Washington Post:United Photovoltaics to Buy Six U.K. Solar Farms for $39 Million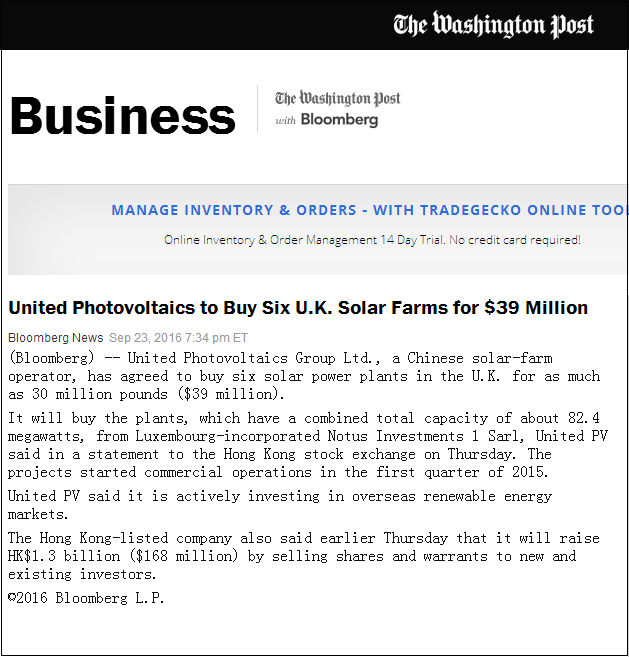 United Photovoltaics Group Ltd., a Chinese solar-farm operator, has agreed to buy six solar power plants in the U.K. for as much as 30 million pounds ($39 million).
It will buy the plants, which have a combined total capacity of about 82.4 megawatts, from Luxembourg-incorporated Notus Investments 1 Sarl, United PV said in a statement to the Hong Kong stock exchange on Thursday. The projects started commercial operations in the first quarter of 2015.
United PV said it is actively investing in overseas renewable energy markets.
The Hong Kong-listed company also said earlier Thursday that it will raise HK$1.3 billion ($168 million) by selling shares and warrants to new and existing investors.