Panda Power Plant Raising Widespread Attention, Leading the Youth to Address Environmental Protection Issues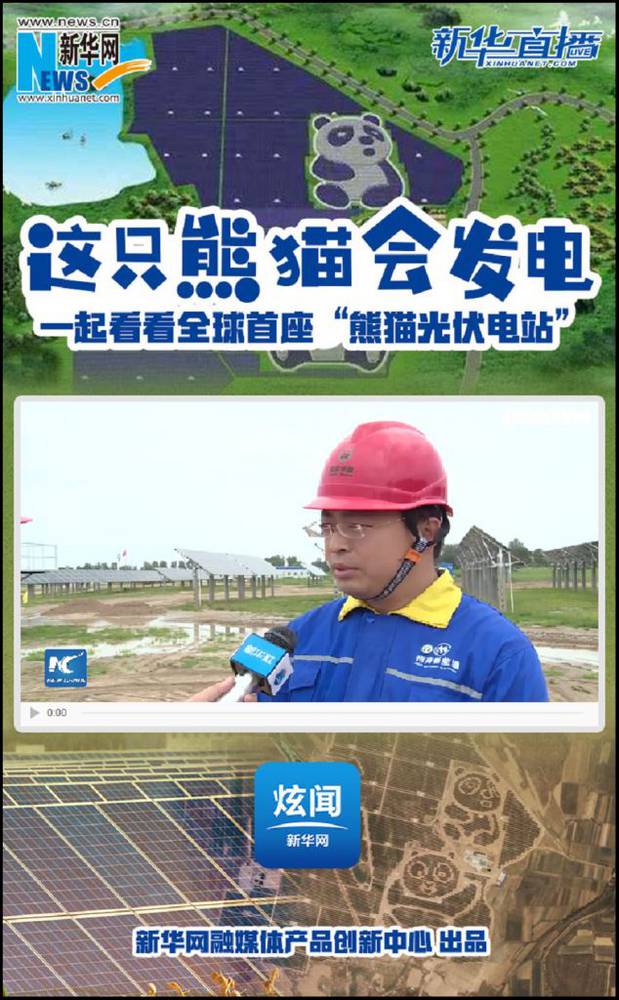 Live broadcast from Xinhua News on 25 July
(Hong Kong, July 25th 2017) Panda Power Plant's recent news has aroused attention from domestic and foreign media. Panda Power Plant is located in Datong, Shanxi Province, developed and constructed by Panda Green Energy Group Limited ("Panda Green Energy ", 00686.HK), the world's leading eco-development solutions provider.
The creative idea of building Panda Power Plant was first proposed by a Chinese high school students studying in the US. Panda Green Energy formally announced the creative project in May 2016, and signed a cooperation agreement with the United Nations Development Program in September, then launched the world's first Panda Power Plant in Datong on November 20.
Panda Green Energy established the "New Energy Dream Team", cooperated with a number of world-renowned solar energy companies including Huawei, Jolywood New Energy, LONGI New Energy, Sungrow, First Solar in US, SUNPOWER etc. Moreover, Panda Power Plant integrated the world's most advanced technology and equipment. Solar panels of the project consist of the world's first N-type double-sided power generation panels, highly efficient single crystal silicon panels and thin film solar panels by First Solar.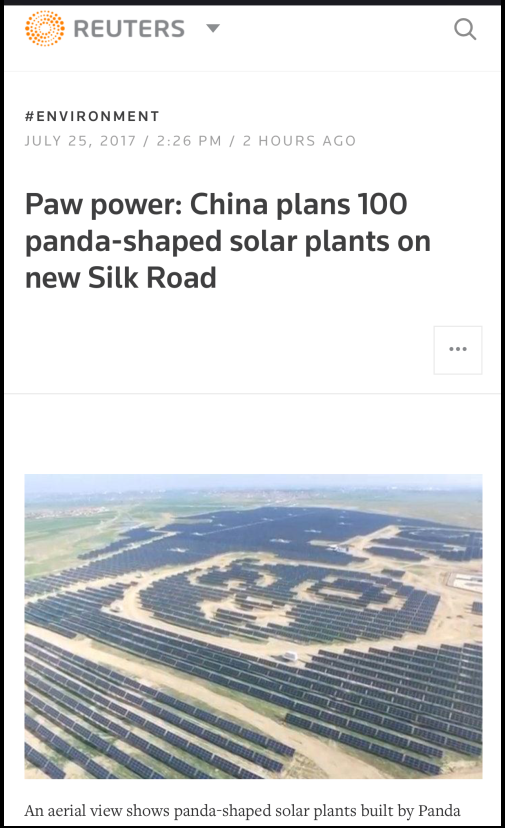 Reuters' news report on Panda Power Plant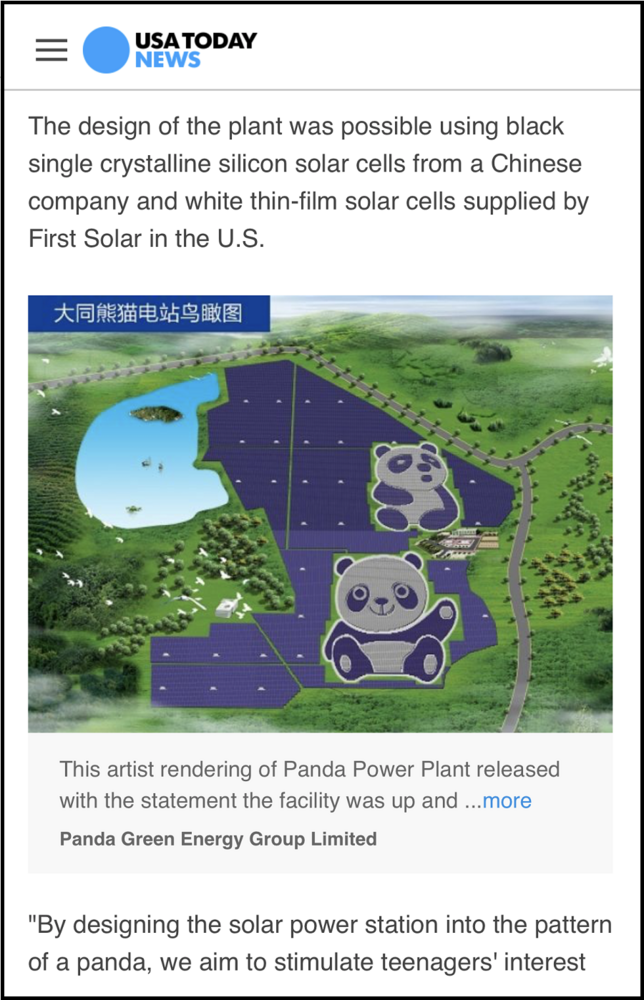 USA Today's news report on Panda Power Plant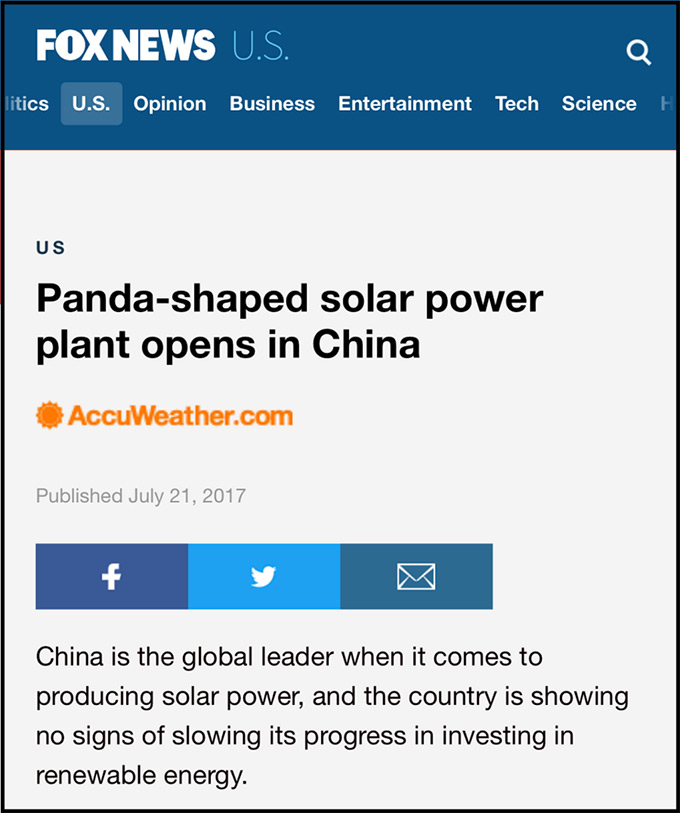 FOX News' news report on Panda Power Plant
The Telegraph's news report on Panda Power Plant
On June 29, the news of Panda Power Plant connecting to grid immediately attracted the attention from domestic and foreign media. It was praised to be an incredible creation and the world's most lovely power plant. The news was reported by foreign media such as Xinhua News Agency, CCTV, CBS, Fox News, USA Today, Fortune, News Week and others. Panda Power Plant was also recognized with its innovative design as well as contribution into promoting the young people's concerns on the ecological environment issues.
Panda Power Plant has been officially listed in the Action Plan on Jointly Promoting "Belt and Road" Construction, signed by the United Nations and the Chinese government at the "Belt and Road" Forum for International Cooperation in Beijing, May 2017. This is the first landing Panda Power Plant on "Belt and Road" routes.
Panda Power Plant is the model that the United Nations use to ally different countries around the world to address climate action. Panda Power Plant will attract more young people to join in the climate action in advance to protect our homeland.