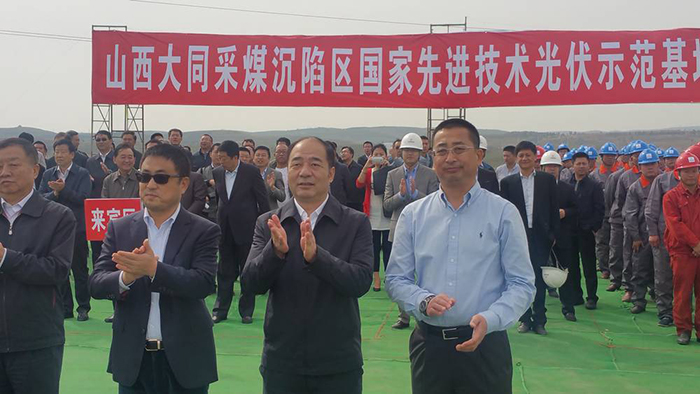 Mr. Alan LI, Chairman of the Board and CEO of United PV attended the Groundbreaking Ceremony
Hong Kong, China, 18 November 2015 – United Photovoltaics Group Limited ("United PV" or the "Company", stock code: 00686.HK, whose largest shareholder is China Merchants New Energy Group "CMNE"), a leading solar power plant investor and operator in China, is pleased to announce the launch of the Shanxi Datong 100MW solar power plant project, and the signing of the EPC Agreement for the project construction at a total consideration of RMB680 million.
The Company has won the bid to develop and operate exclusively the Top Runner Project in August this year. The project involves the development of a concentrated solar power plant project with an installed capacity of 100MW, which meets the standards of the Top Runner Program. Located at the Datong Demonstration Base in Shanxi Province, the PRC, the Datong Top Runner Project is expected to be completed in the first quarter of 2016 or thereabouts.
Accordingly, the Company entered into the EPC Agreement with a professional EPC Contractor, pursuant to which, the EPC Contractor will provide engineering, procurement and construction services for the construction of the project at a total consideration of RMB676 million, which will be settled in cash by utilizing internal resources of the Company and external financing.
The Datong Demonstration Base is the first national photovoltaic industrial park approved under the Top Runner Program and is designated to become a high technology base for solar industry with an aggregate installed capacity of 3,000MW during years 2015 to 2017 with the mission to promote application of advanced photovoltaic products and upgrade in the industry, according to notice issued by the People's Government of Datong City.
Mr. Alan LI, Chairman of the Board and CEO of the Company, said: "the launch of the Project reflects the comprehensive strengths of the Company, such as the resourcefulness, technical capabilities, enhanced economies of scale, and utilization of advanced technology, and upon completion, will increase the total installed electricity generation capacity of Company. The Datong Top Runner Project signifies industry recognition and market leadership of the Company in the solar power industry in China. We will build the base as a brand new standard for China's environmental-friendly energy by applying the most advanced intellectual power plant management system."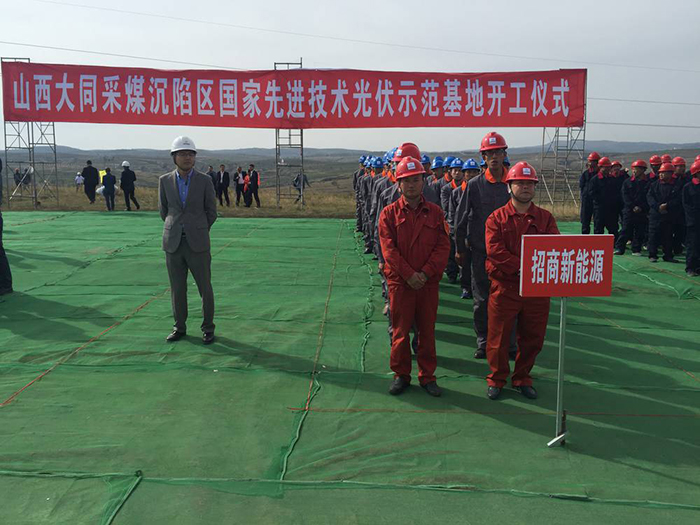 The Groundbreaking Ceremony of the National advanced PV Demonstration Base on the mining land in Datong