Mr. Alan Li, CEO of CMNE Attends China-France Economy and Climate Summit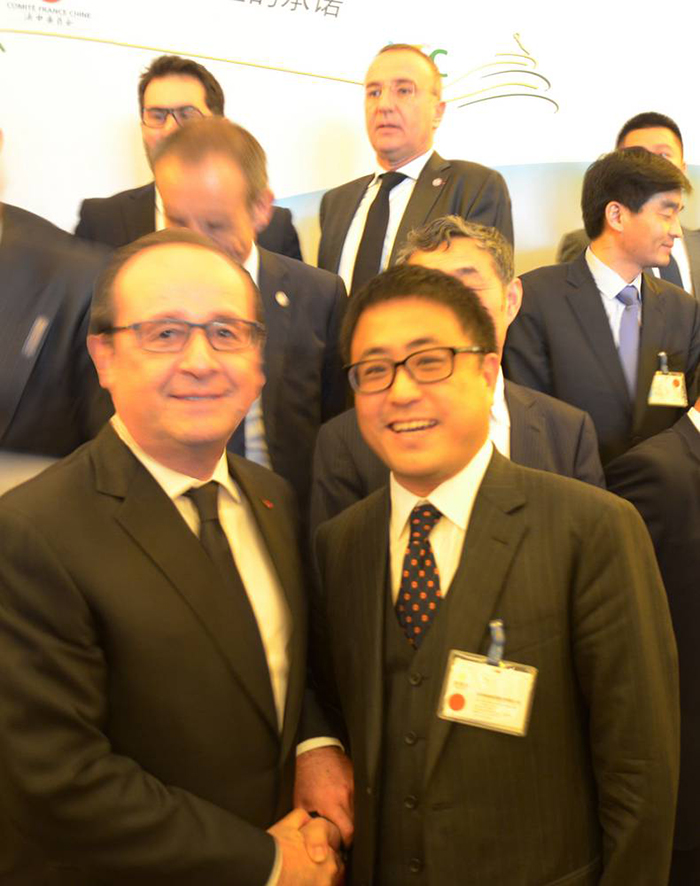 French President Mr. HOLLANDE invited Mr. Alan LI to 2015 Paris Climate Conference
On 3 November 2015, Mr. Alan LI, CEO of China Merchants New Energy Group Limited ("CMNE" or the "Company"), was invited to attend the "China-France Economy and Climate Summit" at Diaoyutai State Guesthouse in Beijing. The summit was organized by Committee France-China and co-organized by National Center for Climate Change Strategy and International Cooperation. Chinese Premier LI Keqiang and French President François HOLLANDE attended the summit and gave closing statements. LI Keqiang said, the path of green development is China's transformation of development mode and inevitable requirement of boosting constitutive property, and also a responsibility that China should shoulder and contribute as China is a huge developing country. Mr. LI hoped Chinese and French corporations could reach collaboration in the coming Climate Conference in Paris, achieving breakthrough progress on energy conservation and environment protection.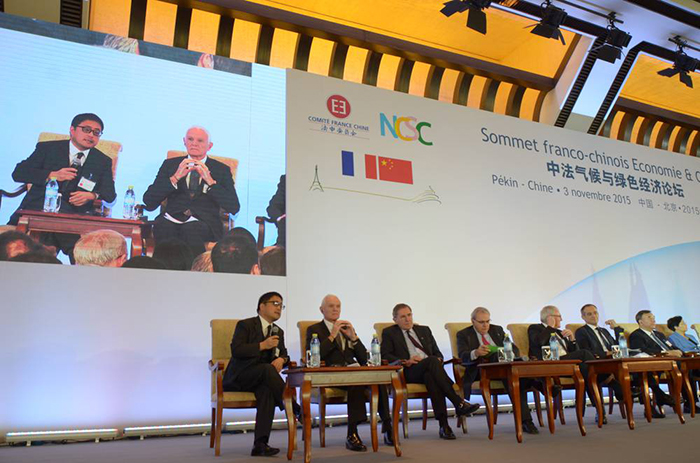 Mr. Alan LI said in the summit, "Paris Climate Conference signifies a new era of global ambition on the economic environment, and new energy is the fundamental driver of the development of the new economy. CMNE is striving to combat this change since our solar stations are scattered around the globe to help reduce fossil fuel consumption as well as carbon emission. Looking forward, we will enhance partnership with French corporations to penetrate into the euro market and promote green energy to the rest of the world."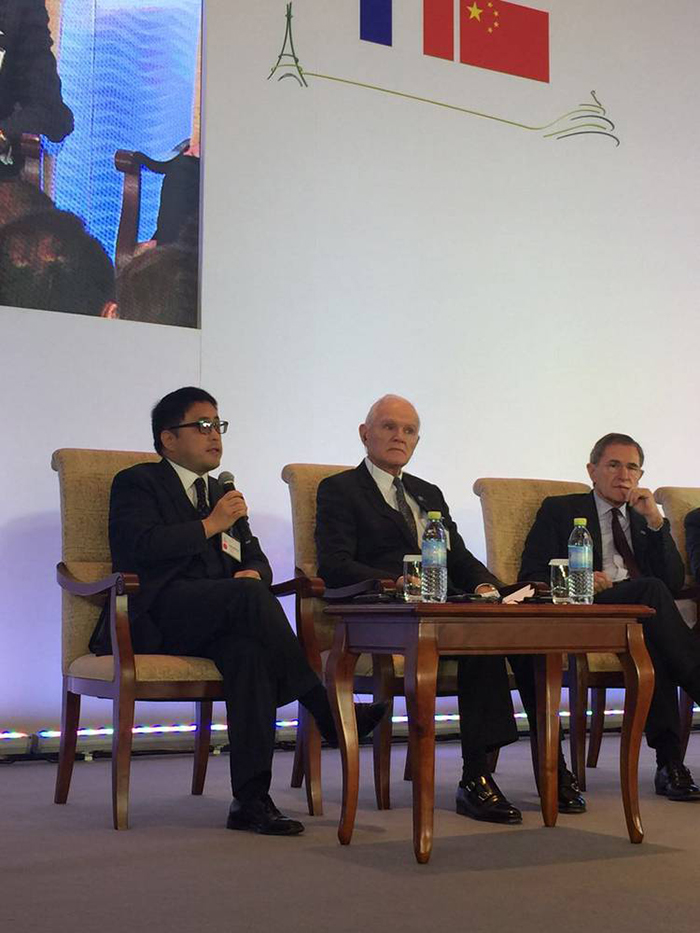 "China-France Economy and Climate Summit" is aimed at expounding corporations' contribution to environment protection by fund supply, professional skill, and technological innovation and so on, and offering advice and suggestions to the global climate campaign on an enterprise level. Corporations attended the forum included EDP Group, Schneider Electric, ENGIE, Carrefour, Natixis and etc. Mr. Alan LI and French President Mr. HOLLANDE had a gracious meeting. Mr. Alan LI shared with Mr. HOLLANDE United PV's achievements in new energy over the year and presented his interest in collaborating with European institutions regarding new energy business in the future. Mr. HOLLANDE was proud to see China's evolution and development growth in new energy development over the year. He also invited Mr. Alan LI to 2015 Paris Climate Conference in the end of this month, hoping to witness the agreement on climate change with the green enterprise representatives in China.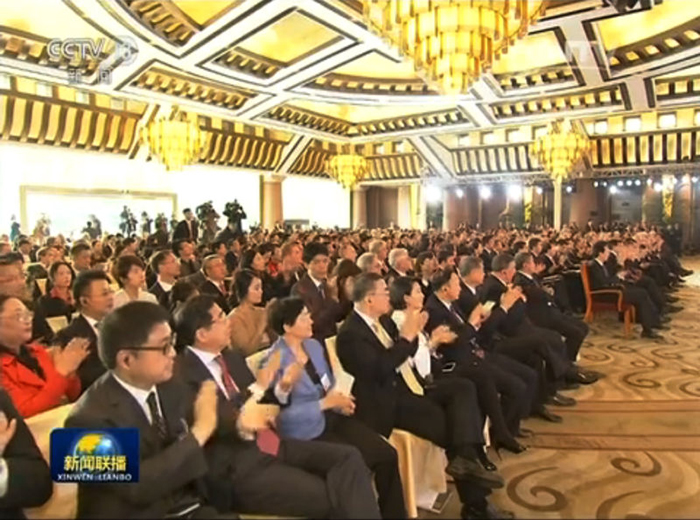 Mr. XI Jingping, President of the PRC, and Mr. HOLLANDE, President of France, had issued a joint statement on climate change on 2 November in Beijing. The statement shows the both countries has realized that, considering different natural resource endowment and social selection, gradually increasing the use of clean energy is of utmost importance. Both countries support the mechanism to monitor progress on emission cuts every five years, with a target to control the global warming no more than 2 degrees Celsius.