Mr. LI Xiaopeng, President of China Merchants Group Visited the Operation of CMNE
Hong Kong, China, 2 November 2015 - Mr. LI Xiaopeng, President of China Merchants Group ("CMG"), accompanied by Mr. WANG Hong, CMG's Executive Vice President and Mr. LI Yinquan, Executive Director and Deputy General Manager of CMG , conducted a site visit and research in China Merchants New Energy Group Limited ("CMNE" or the "Company")'s head office in Shekou.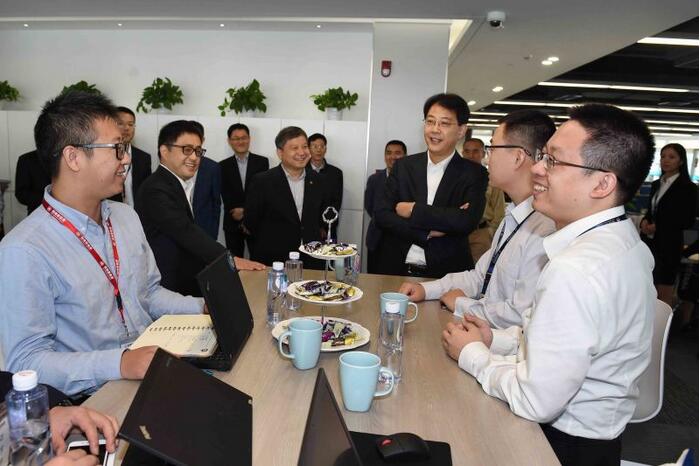 Mr. LI Xiaopeng and fellows visited CMNE's "Global Smart PV Cloud Management Center" and its district office. He gained more understanding on the strengthens of the Company and how these fulfil the implementation of the Chinese national policy "internet +". The Company strives to achieve a higher level of new energy usage through effective application of internet technology, biological network, the sea of data and precise data management in various solar projects, in which the Company is notable for its ground breaking and innovative business model combining "Internet and New Energy". Later on, China Merchants Technology and CMNE presented to the President, Mr. LI Xiaopeng on the updates of solar industry, including the development, prospects and challenges ahead of CMNE and United PV, the Company's Hong Kong listed subsidiary.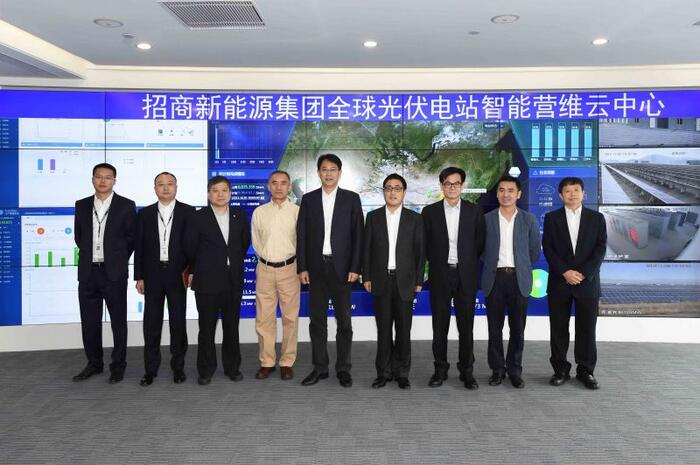 Mr. LI Xiaopeng showed extreme concern to Mr. Alan LI's report and gave emphasis on the Company's evolution and achievements over the years. In the past year, CMNE has adopted a larger business scale, and become an industrially influential under the support of China Merchants Capital and China Merchants Technology. The Company has made remarkable achievements in the terms of the Company's value asset, revenue and profit through continuous innovation and financing projects. The President, Mr. LI Xiaopeng stated that the Company's "Production and Finance Integration" shall become an industrial role model for the CMG family to achieve the Integration of Industrial-finance. He stressed that CMG will continue to support the development of CMNE, CMG will offer the Company wider source of financing channels and industrial resources in the hope of CMNE's further success in the coming five years, joining hands with China Merchants Capital to promote innovative business strategy and sustainable growth in the industry.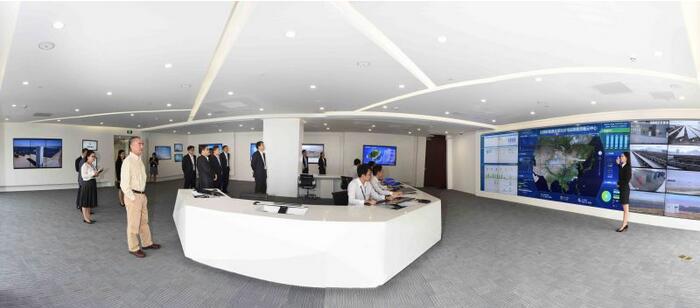 Mr. XIONG Xianliang, Strategic Research Department of CMG; Mr. LU Zhenwei, General Manager of China Merchants Technology; Mr. TANG Wenyong, Deputy General Manager of CM Tech; Mr. HUANG Xiaohua, Chief Financial Officer of China Merchants Capital; Ms. QIU Ping, executive director and Company Secretary of United PV; Mr. LI Hong, Chief Financial Officer and Chairman of the PRC Affairs Management Committee; Mr. WEI Jiang, Chief Legal Officer; Mr. LUO Kanglin, Chief Communications Officer participated in the site visit.