On May 31, 2023, Zhang Ping, chairman of the Board of Directors of Beijing Energy International, met with Somboon Lertsuwannaroj, CEO of Altervim, a subsidiary of Thailand CP Group in Beijing. The two sides exchanged on cooperation in clean energy.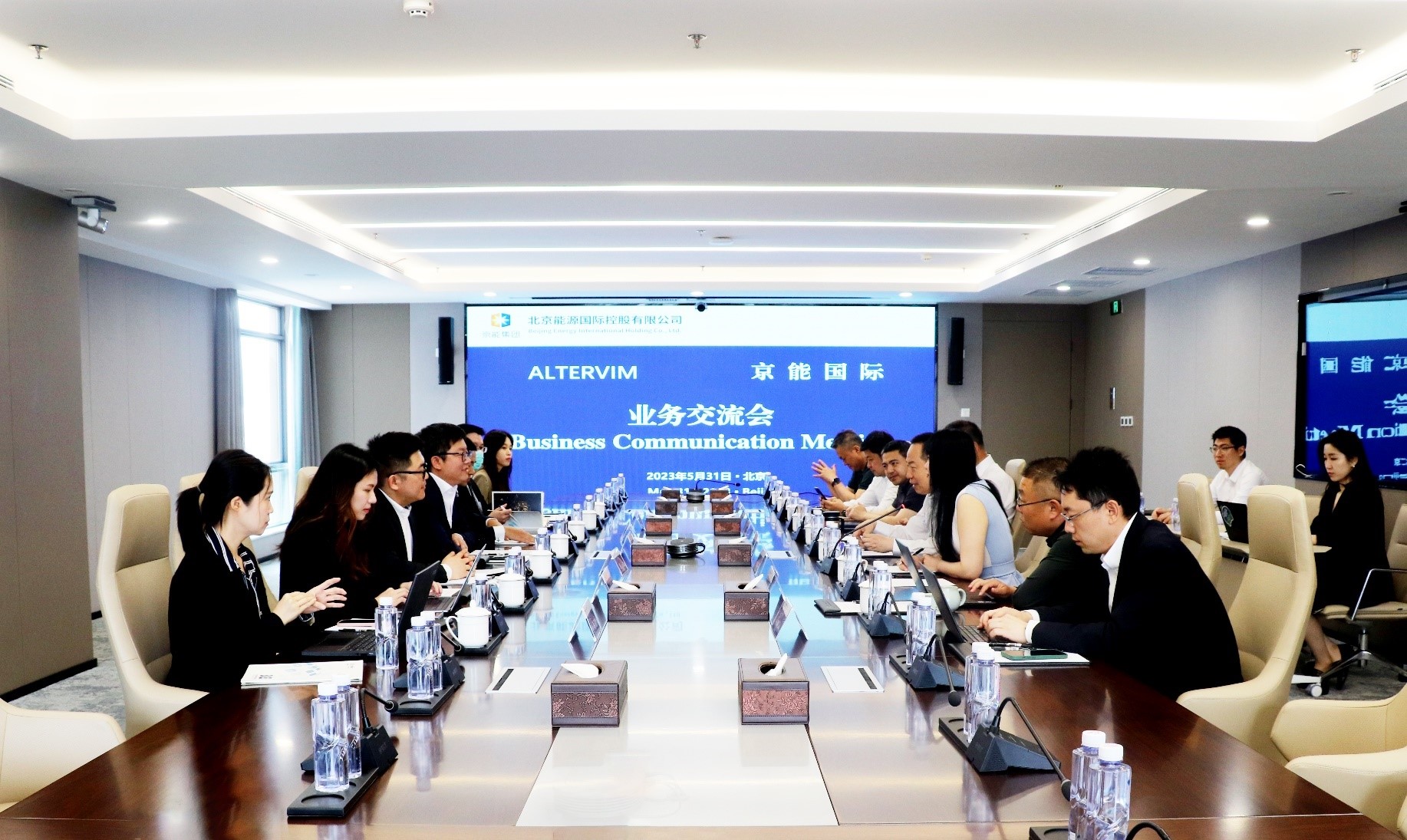 During the meeting, the two sides introduced their respective business layouts and development visions. It is agreed that both Beijing Energy International and CP Group are leading companies with rich experience in their fields, and their development concepts are highly convergent, thus creating broad potential and space for cooperation. Going forward, the two sides will prioritize resource endowments, energy base projects, distributed photovoltaic projects, agrophotovoltaic projects, etc., increase the joint development of new energy projects at home and abroad, explore innovative business models, financing models and investment opportunities, establish comprehensive and in-depth cooperative relations, in order to support the sustainable development of the global economy and environment.
Liu Peng, special advisor of the Chairman's Office of CP Group, Zhang Chi, head of Strategy and Business Team of the Chairman's Office, Jakkit Sivapornsatian and Pakawadee Korjaroenrattanakul, business development directors of Altervim; vice president Liu Dongsheng, vice president Jia Geng and vice president Wu Chaoke of Beijing Energy International, Guo Liang, general manager of Overseas Business Department, Lu Zinan, general manager of Financing Management Center and other relevant personnel attended the meeting.