Liu Dongsheng, Vice President of BJ ENERGY INTL, Met with Wu Shibo, Party Secretary and Chairman of Hainan Holdings Energy
Recently, Liu Dongsheng, Vice President of Beijing Energy International visited Wu Shibo, Chairman of Hainan Holdings Energy in Haikou, Hainan Province, and the two sides held an exchange on cooperation in wind power, photovoltaic and shared energy storage power station. Bai Shaofei, Board Director and General Manager of Hainan Holdings Energy, Zhang Kai, Director of Energy Strategy Department and other relevant personnel attended the meeting.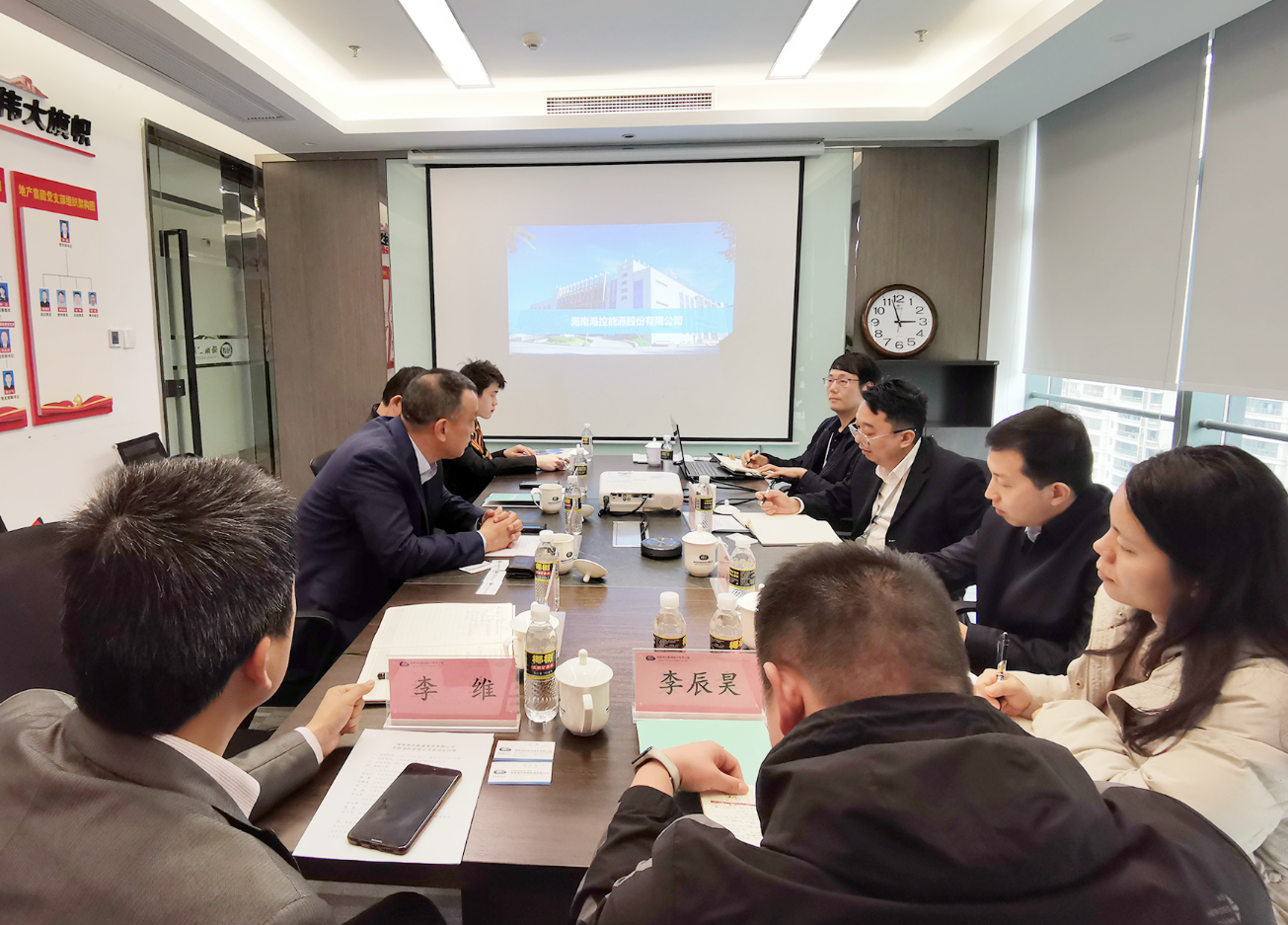 During the meeting, Wu Shibo welcomed Liu Dongsheng and his delegation, and introduced the development history, business segments and strategic objectives of Hainan Holdings Energy. He said that adhering to the development concept of "innovation, coordination, green, openness and sharing", and the company relied on the resource advantages of Hainan Holdings, and played a leading and facilitating role in the green development strategy of Hainan Province. Beijing Energy International has a leading professional and flexible mechanism, which highly aligns with the concept of Hainan Holdings Energy. It is hoped that both sides will establish a long-term strategic partnership to jointly promote the development of green and low-carbon energy in Hainan.
Liu Dongsheng introduced the basic situation and development plan of Beijing Energy International. He said that the company achieved fruitful results in new energy and integrated energy with a strong momentum of high-quality and rapid development over the past two years and was striving to build a first-class international clean energy provider and green investor and operator. Hainan Holdings Energy, as a leading enterprise in Hainan's local new energy development, has unique geographical advantages and ample resources. It is hoped that both sides will become long-term partners, leverage their respective advantages, carry out all-round cooperation in new energy and other fields, innovate and develop for mutual benefit and win-win, and work together to contribute to the construction of Hainan Free Trade Port, Hainan National Ecological Civilization Experimental Zone and Clean Energy Island.