BJ ENERGY INTL Achieves Breakthroughs in Integrated Project of Cold, Heat and Power Supply
Recently, the business consortium led by Beijing Energy International in partnership with Beijing Energy International Clean Energy Power Co., Ltd. and Beijing SPC Environment Protection Tech Co., Ltd. signed a project investment agreement with the Management Committee of Yangxi High-tech Industrial Development Zone in Yangjiang City, Guangdong Province, thus became the investor of Yangxi's natural gas cogeneration project. This project has been listed in the Action Plan of Building a New Power System in Guangdong Province to Promote High-quality Electric Power Development (2021-2025). It is the first smart, integrated energy project of Beijing Energy International, which marks the further expansion of its integrated energy business roadmap.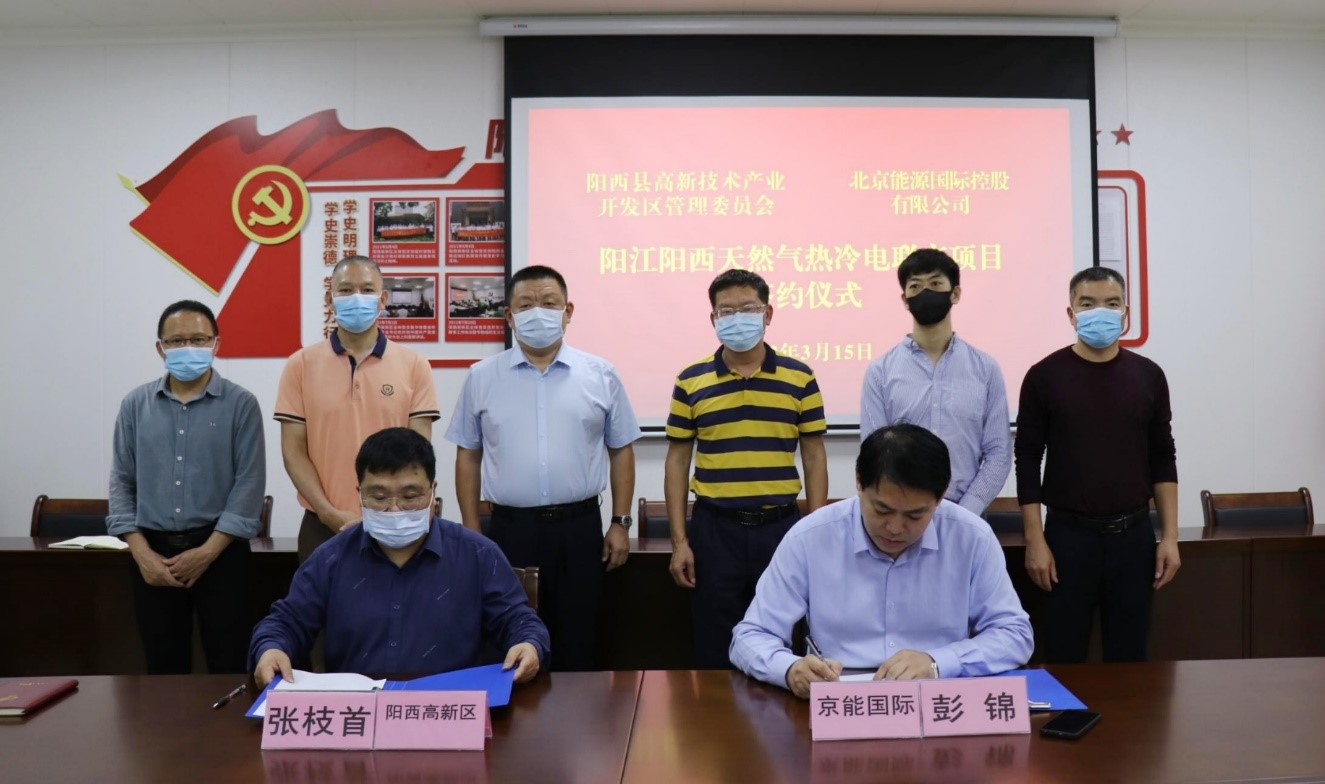 Prior to the signing ceremony, the leaders of the Management Committee of Yangxi High-tech Industrial Development Zone had a discussion with the representatives of Beijing Energy International. Both sides expressed the willingness to take the signing and follow-up steps of this project as an opportunity to bolster cooperation on the industrial park development, establish a long-term partnership, and work hand in hand for win-win cooperation.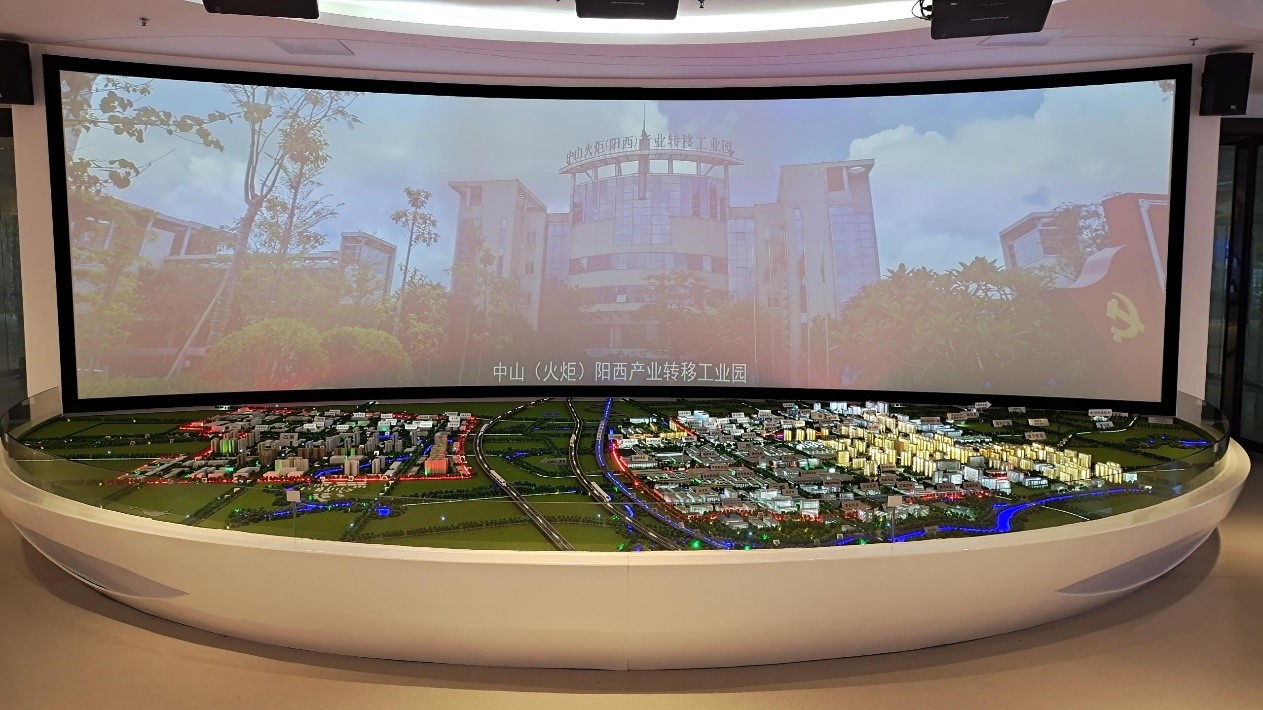 Zhongshan Torch (Yangxi) Industrial Transfer Park is one of the three provincial industrial transfer parks recognized by the Guangdong provincial government, leading the development of green food industry. At present, it has attracted a number of high-quality enterprises such as Wilmar International's Arawana, Kraft Heinz, Custato, Meiweixian (Delicious Fresh), Master, Zhimeizhai, etc. In order to materialize the national strategic goal of carbon peaking and carbon neutrality, the Management Committee of Yangxi High-tech Industrial Development Zone plans to adjust the existing decentralized energy supply mode and build low-carbon food industry park by planning and constructing natural gas cogeneration projects with green integrated energy sources.
Going forward, Beijing Energy International will speed up the preliminary work of the project, leverage the resource endowment of the project, integrate clean and low-carbon energy supply and comprehensive utilization of solid waste, and smartly transform the park into one with multiple functions and complementary utilization features, with a view to ensure a safe and stable energy supply for the park.