BJ ENERGY INTL Held talks with Baoshan Municipal Party Committee and Municipal Government of Yunnan
On August 5, 2022, Zhang Ping, Chairman of the Board of Directors of Beijing Energy International visited Hong Weizhi, Deputy Secretary of Baoshan Municipal Committee and Mayor in Baoshan, Yunnan. The two sides had an exchange on in-depth cooperation in new energy. Cheng Dejun, Deputy Mayor of Baoshan Municipal Government, Li Wei, Deputy Secretary General of Baoshan Municipal Government, Xu Zhaohong, Deputy Director of the Municipal Government Office, Zhao Guipin, Director of the Municipal Development and Reform Commission, Zhang Tieyao, Director of Municipal SASAC, He Aiguo, Deputy Director of the Municipal Energy Bureau, and Yang Sifeng, Chairman of Baoshan Electric Power Co., Ltd. and Baoshan Energy Development Co., Ltd.; Jia Geng, Vice President of Beijing Energy International, Zhong Yi, General Manager of Central China Branch, Zhang Pengyuan, General Manager of Southwest Branch and other relevant personnel attended the meeting.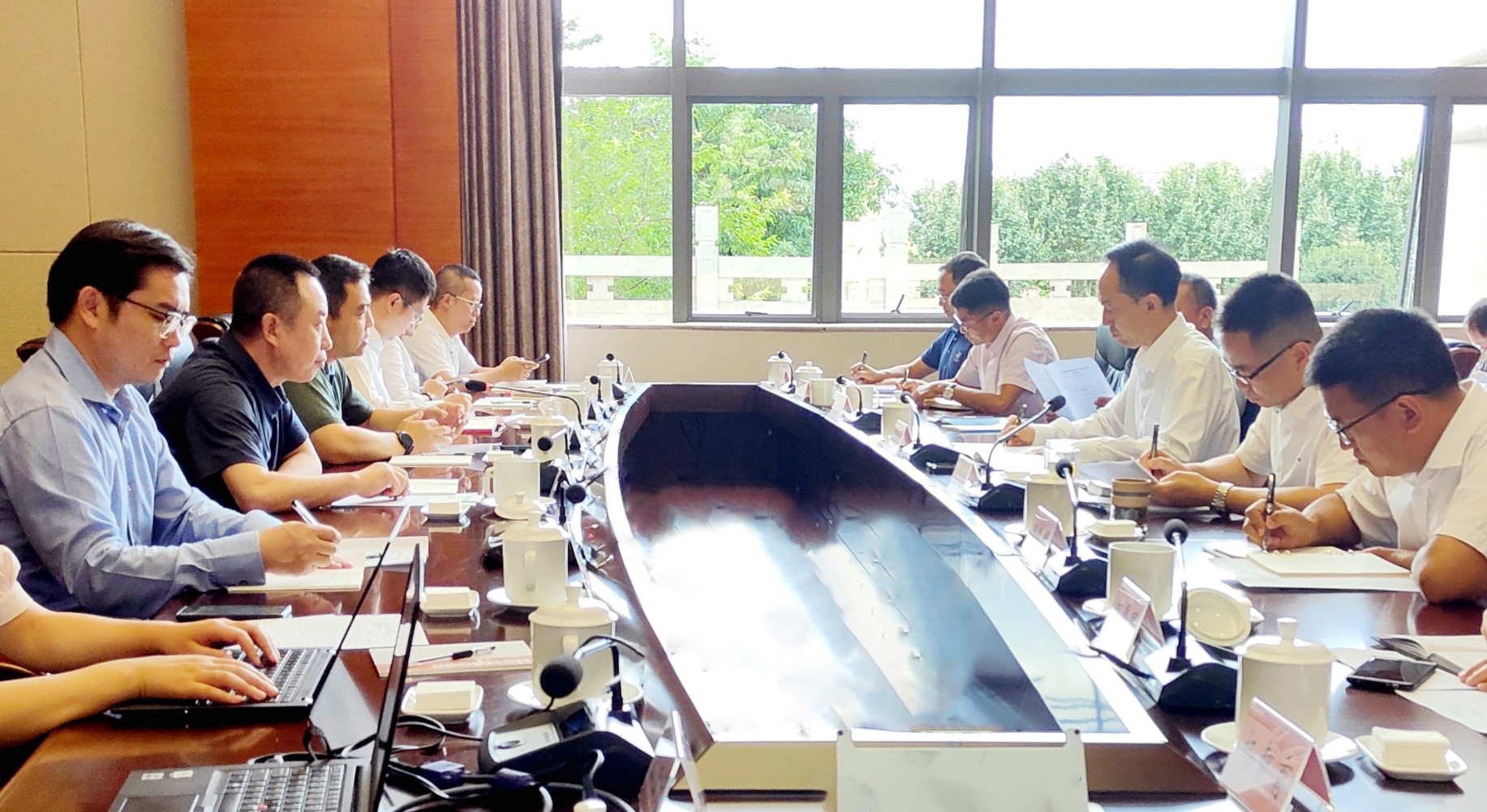 Zhang Ping introduced Beijing Energy International's business development and future planning. He said that Baoshan has unique scenery and water resources, and the new energy market has a broad space. The company has actively responded to the national low-carbon clean energy development strategy in recent years amid its high-quality and rapid development. In the future, the company will continue to strengthen the investment and construction of new energy in Baoshan, carry out comprehensive and deeper cooperation with local government, actively explore cooperation ideas on the basis of local development needs and industrial structure features, promote industrial development, deliver social and economic benefits in the region, and help the city achieve its dual carbon goals at an early date.
Hong Weizhi welcomed the visit of Zhang Ping and his delegation. He said that Baoshan has embraced the concept of green development in recent years, and the installed capacity of its clean energy has reached 100%. He said that as Beijing Energy International is highly efficient and developing rapidly with great expertise and has made remarkable achievements in new energy, the city welcomes the company to participate in its new energy development, land industrial projects and promote local economic development. The city will provide all-round policy support and service assurances, create a high-quality investment and business environment, and jointly and continuously promote the cooperation with enterprises, and jointly strive for common development.