BJ Energy INTL, PowerChina Nuclear Engineering and Longkou Municipal Government Signed an Investment Cooperation Agreement for 200MW/400MWh Shared Energy Storage Power Station Project
On August 18, 2022, Beijing Energy International and PowerChina Nuclear Engineering Company held talks with Longkou Municipal Government of Shandong Province. The three parties had in-depth exchanges on new energy and energy storage cooperation and signed an investment cooperation agreement for a 200MW/400MWh shared energy storage power station project. Gao Jingyu, member of the Standing Committee of Shandong Longkou Municipal Committee, deputy mayor, deputy secretary of the Party Group, Li Lei and Nie Yongmao, deputy mayors, Huo Shuchun, vice chairman of municipal CPPCC and director of Industry and Information Bureau; Zhang Daming, deputy general manager of PowerChina Nuclear Engineering; Wang Liuhu, vice president of Beijing Energy International, Li Xijun, general manager of Integrated Energy Company and other related personnel attended the meeting.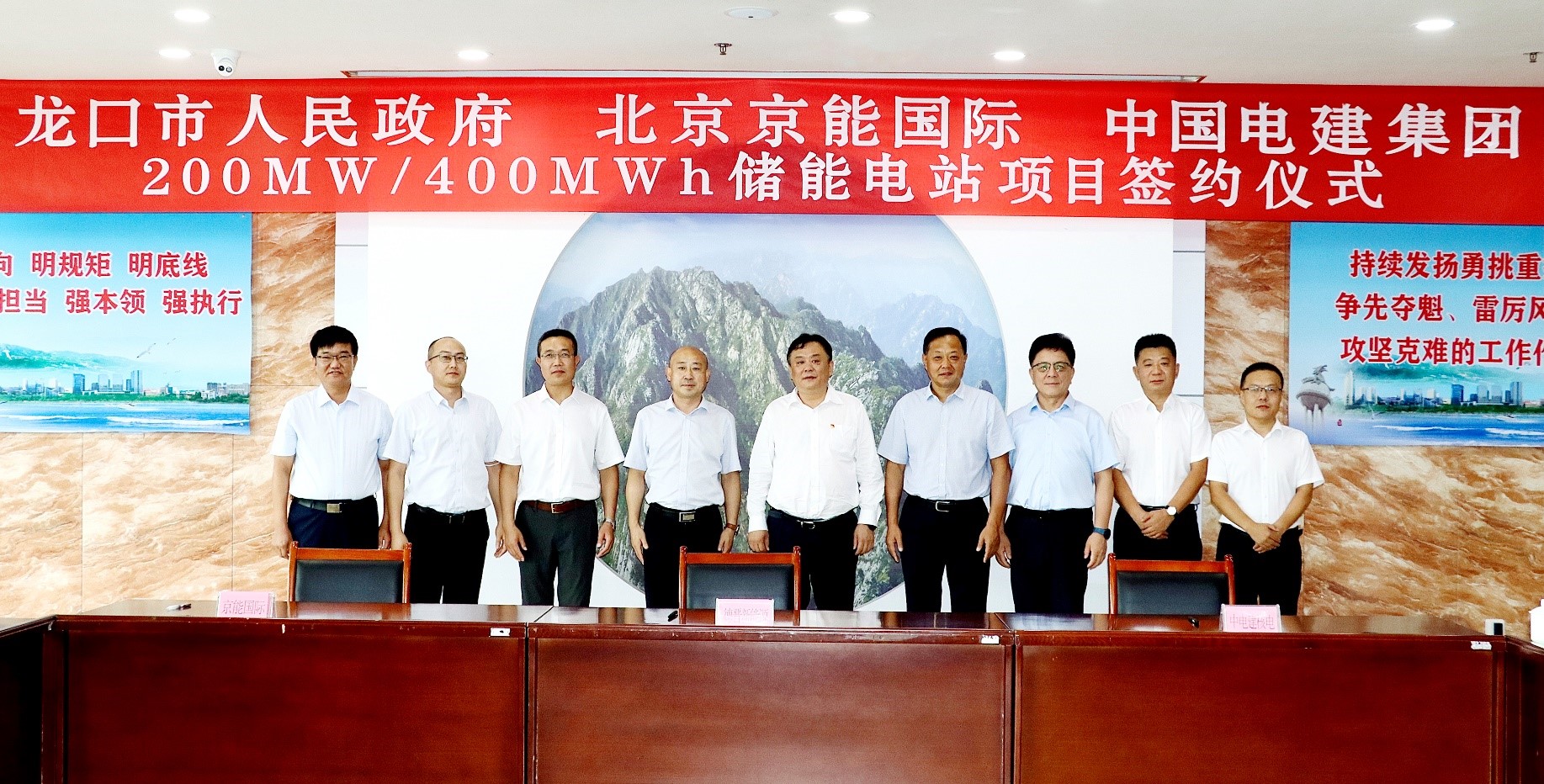 According to the agreement, Beijing Energy International and PowerChina Nuclear Engineering will develop and invest in the construction of energy storage, wind power, photovoltaic and other new energy projects in batches in the administrative area under the jurisdiction of Longkou Municipal Government during the 14th Five-Year Plan period, with the planned installed capacity of shared energy storage of 200MW/400MWh. The signing of this project will help Longkou translate local resource advantage into economic advantage, promote the transformation and upgrading of energy structure, and contribute to the green and low-carbon development of the energy sector.