BJ ENERGY INTL's Jiangling Motors 57MW Distributed Photovoltaic Car Shed Project Connected to the Grid with Full Capacity
At 11: 00 a.m. on September 5, 2022, Beijing Energy International's Jiangling Motors 57MW distributed photovoltaic car shed project in Nanchang, Jiangxi Province was connected to the grid with full capacity, which marked that the company has made dual carbon strategic deployment locally and helped Nanchang take a solid step towards clean and low-carbon energy transformation.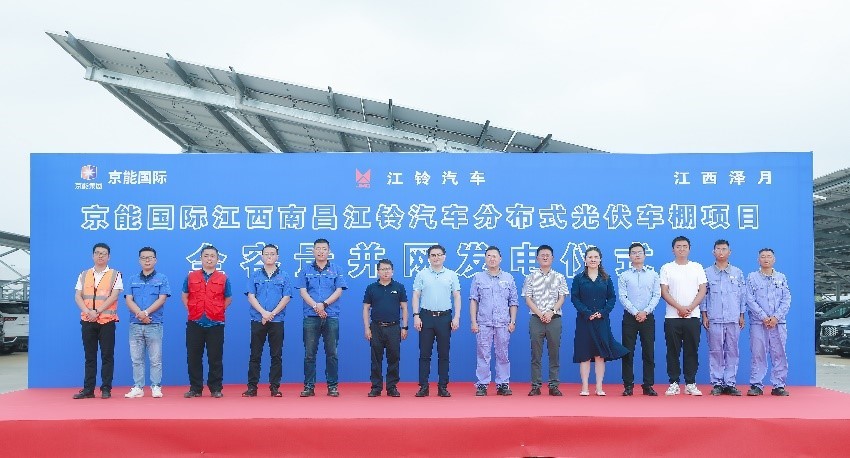 This project is the first large-scale distributed photovoltaic car shed power generation project independently invested by Beijing Energy International, the key project of Jiangxi Industrial Park in 2021, the first large-scale new energy project in Nanchang, and the largest single distributed photovoltaic project in China at present. The project makes rational use of the existing parking lot in Jiangling Motors' factory area, and builds a new car shed distributed photovoltaic power station, with a total grid-connected capacity of 57MW and a photovoltaic shaded area of about 325,000 square meters. The project provides shading for the parking area while generating clean electricity, it can ensure intensive and three-dimensional, comprehensive as well as sustainable utilization and development of land.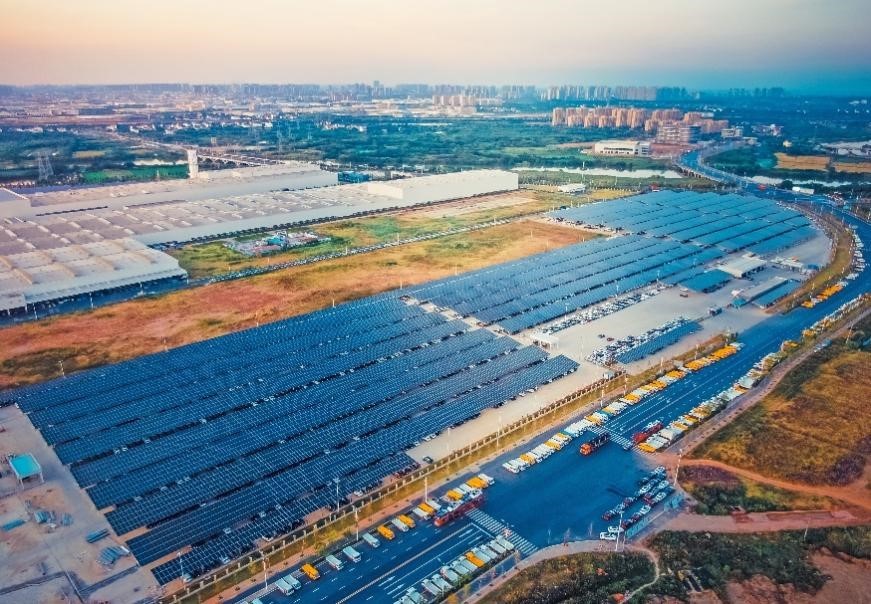 After the project is put into operation, it is estimated that the annual power generation will be about 57,223,200 kWh, 18,769 tons of standard coal will be saved and the carbon dioxide emissions will be reduced by about 57,051 tons. The benefits of energy conservation and emission reduction are remarkable, which will promote the green development of energy in Nanchang and play a leading and exemplary role in the future strategic layout of Beijing Energy International in Central China.