BJ ENERGY INTL Held Talks with Chifeng Municipal Party Committee and Municipal Government of Inner Mongolia
On December 6, 2022, vice president Wang Liuhu and vice president Wu Chaoke of Beijing Energy International visited Zhang Jikang, member of the Standing Committee of Chifeng Municipal Committee and vice mayor of Chifeng Municipal Government, and the two sides had an exchange on in-depth cooperation in clean energy of Chifeng City, Inner Mongolia. The heads of relevant departments of Chifeng, of Wengniute Banner, Kalaqin Banner and Songshan District, Li Xijun, general manager of Beijing Jingneng International Integrated Smart Energy Company, and Baltsa, deputy general manager of Northern Branch Company and other relevant personnel attended the meeting.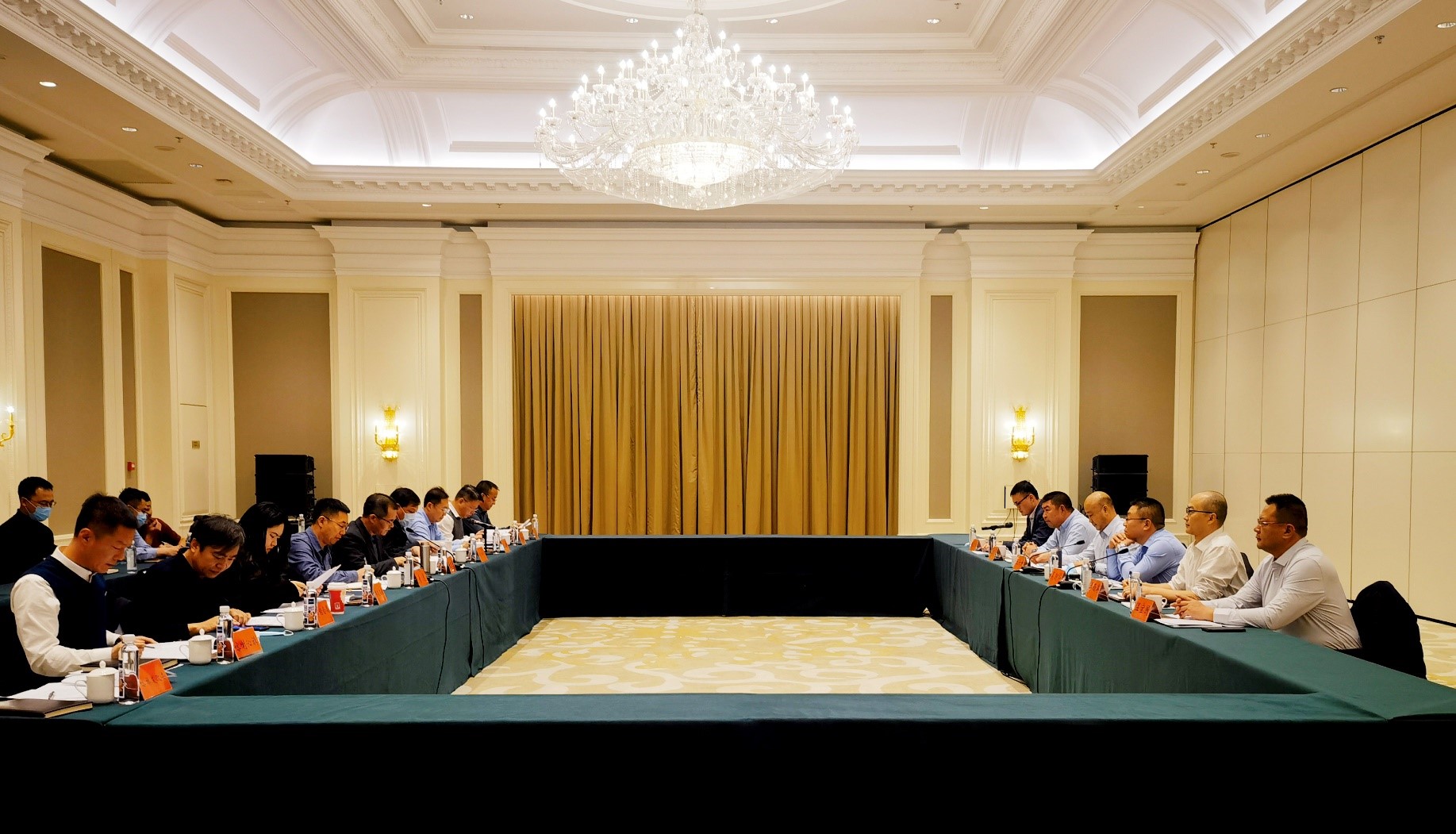 During the meeting, Zhang Jikang welcomed VP Wang Lihu and VP Wu Chaoke, and introduced the industrial development of Chifeng. He said that Chifeng is rich in wind and solar resources and is currently focusing on developing three major industrial zones in Songshan District, Wengniute Banner and Kalaqin Banner, with a large reserve of developable new energy projects. As a pioneer enterprise of mixed-ownership reform, Beijing Energy International has advantages in capital, talent and technology, etc. It is hoped that both sides would strengthen the communication and liaison mechanism, expand the breadth and depth of cooperation, innovate the development mode for cooperation in an all-round manner in new energy project development and large energy base construction, etc.
Wang Liuhu and Wu Chaoke expressed their gratitude for the strong support of Chifeng Municipal Party Committee and Municipal Government to Beijing Energy International, and Wu Chaoke introduced the development of the company. Going forward, the company will invest and cooperate in the expanding and strengthening the upstream and downstream sectors of clean energy industry chain based on Chifeng City's "14th Five-Year Plan" for ecological protection. Wang Liuhu pointed out that the company enjoys a flexible system and mechanism and is highly specialized in cooperating with a number of leading domestic and foreign enterprises in the comprehensive development of clean energy business. He hoped to start in-depth cooperation with Chifeng in new energy fields such as the construction of large energy bases so as to contribute to the development of local clean energy industry.