BJ ENERGY INTL Held Talks with Hainan State-owned Assets Supervision and Administration Commission
On January 20, 2023, Zhang Ping, Chairman of the Board of Directors of Beijing Energy International visited Ma Yonghua, Secretary of the Party Committee and Director of the State-owned Assets Supervision and Administration Commission((SASAC)) of Hainan Province in Haikou, and the two sides exchanged on in-depth cooperation in new energy.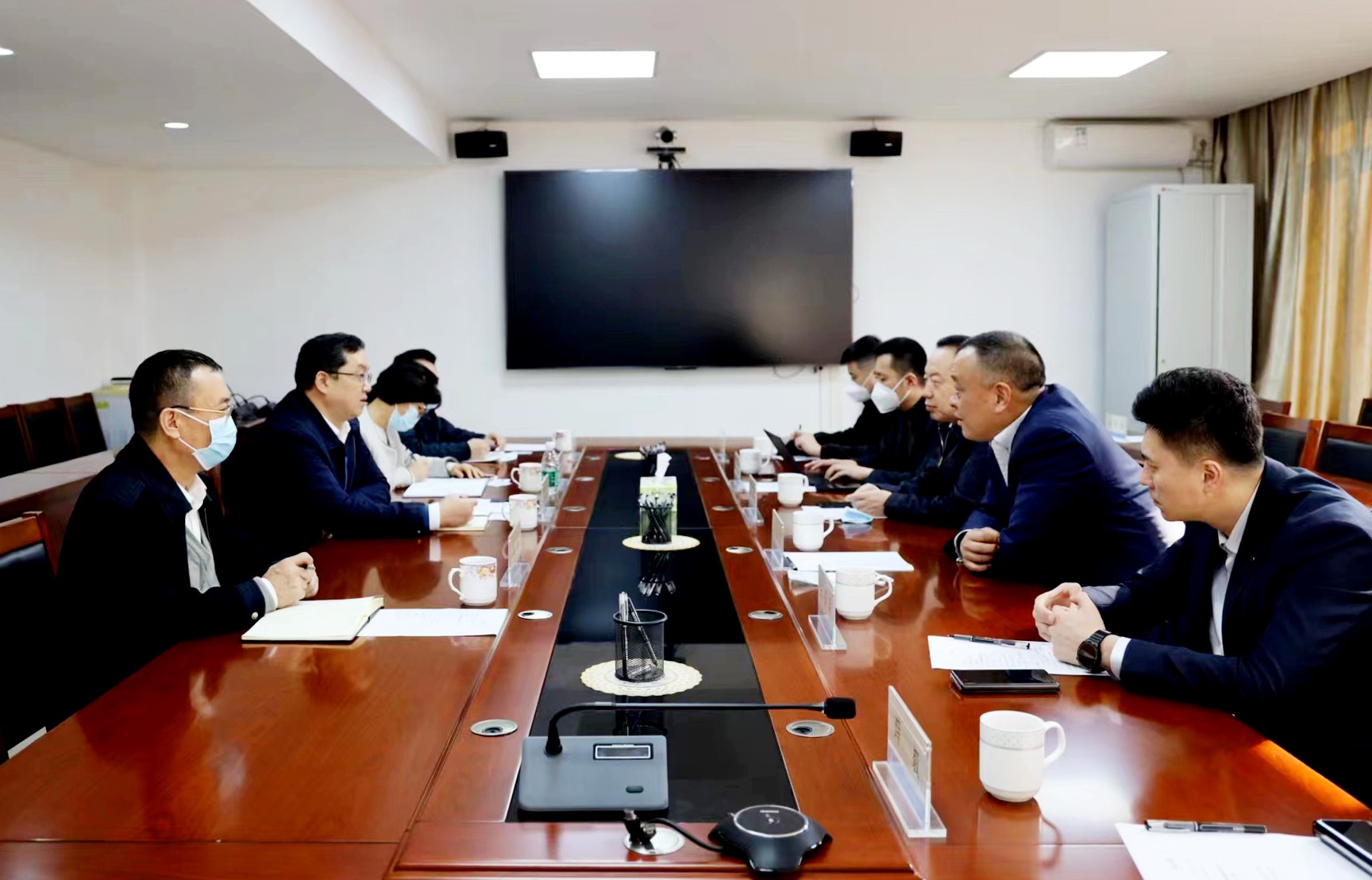 Ma Yonghua welcomed Zhang Ping and his delegation's visit and thanked Beijing Energy International for actively participating in the construction of Hainan Free Trade Port and expanding its business layout in Hainan. He said that the province is exploring the construction of the Clean Energy Island now by relying on the remarkable resource endowment and increasing the development of offshore wind power and building the 100 billion yuan-level wind power industry chain cluster, integrating wind power and manufacturing industry. It is hoped that the company will give full play to its own advantages and innovative capacity, integrate the equipment and scientific research high-tech industries, introduce foreign capital, strengthen planning and cooperation with provincial enterprises, and actively invest in its clean energy equipment manufacturing, construction and power and energy security. The provincial SASAC will create a better and more convenient business environment for enterprises investing in Hainan.
Zhang Ping thanked the Hainan Provincial SASAC for its sustained support and help and introduced the basic situation and development plan of the company. He said that Hainan is one of its key investment areas of new energy and integrated smart energy, and the innovative development concepts of the two sides are highly aligned. The company will take the project as the starting point, fully capitalize on the policy and locational advantages of the Free Trade Port and strengthen cooperation in new energy and integrated smart energy as well as cooperation between state-owned enterprises, and jointly contribute to the construction of Hainan National Ecological Civilization Experimental Zone and Clean Energy Island.
Chen Jie, member of the Party Committee and Deputy Director General of Hainan Provincial SASAC, and Wu Jun, Director of the Science and Technology Division; Liu Dongsheng, Vice President of Beijing Energy International, Zhao Li, Investment Director, Wang Ruotao, Executive Deputy General Manager of South China Branch Company and other relevant personnel attended the meeting.