BJ ENERGY INTL Held Talks with Sany Renewable Energy Co., Ltd.
On February 15, 2023, Zhang Ping, chairman of the Board of Directors of Beijing Energy International, met with Zhou Fugui, chairman of Sany Renewable Energy Co., Ltd. (Sany Renewable) in Beijing. The two sides discussed about the in-depth cooperation in new energy. Yu Liangwei and Ren Xuechuan, general manager and deputy general manager of Sany Renewable Energy Marketing Company; Zhu Jun, president of Beijing Energy International, Wu Chaoke, vice president, Fan Liyun, engineering director, Liu Jiguang, general manager of Business Planning Department, Zhang Pengyuan, general manager of Southwest Branch Company and other relevant personnel attended the meeting.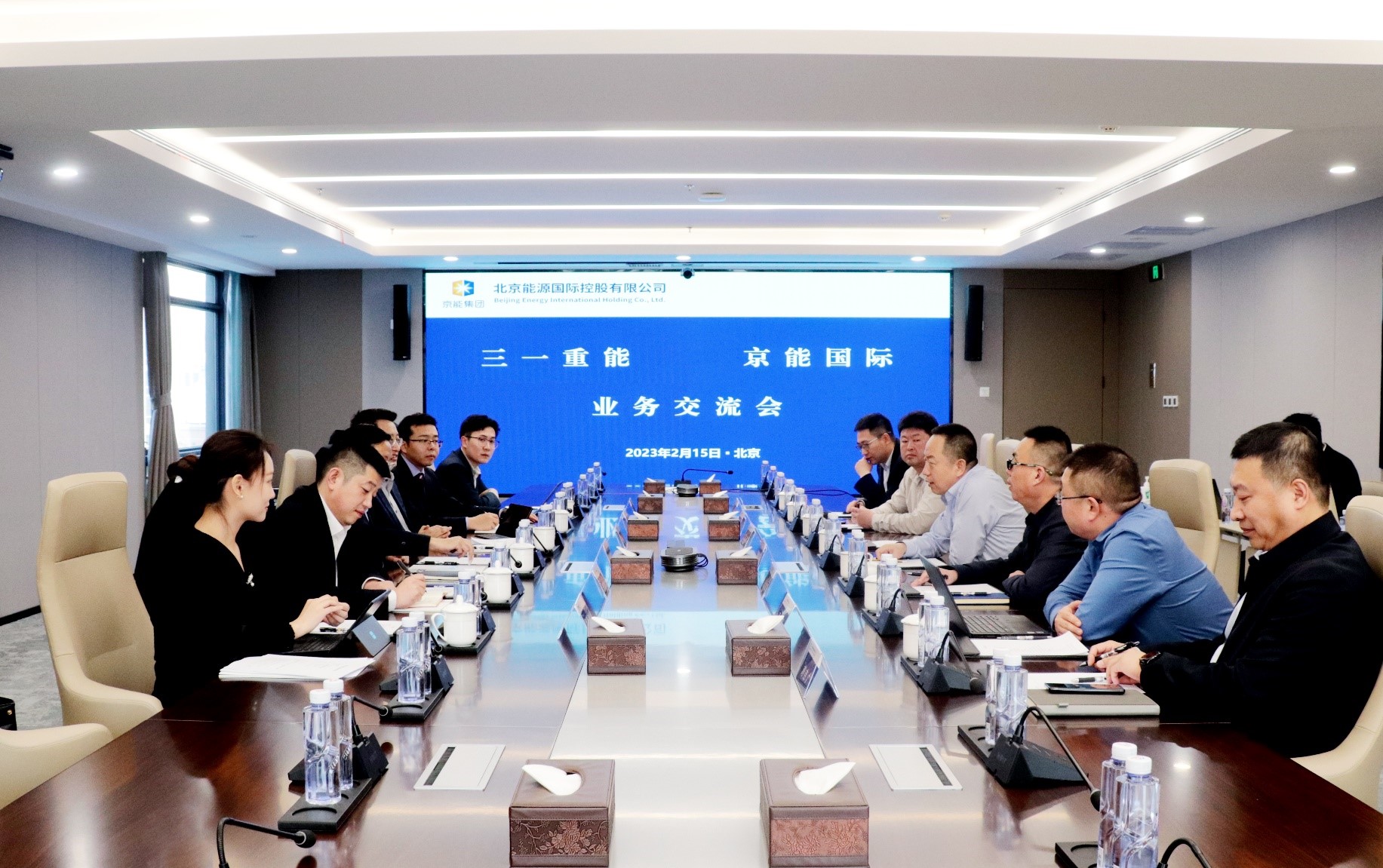 During the meeting, the two sides introduced their respective business and fully exchanged views on the development and construction of new energy projects and wind power equipment manufacturing. They agree that the two companies are highly aligned on the concept of green and low-carbon development. Going forward, they will strengthen communication to innovate cooperation modes on the basis of the close ties forged earlier, boost the depth and breadth of cooperation in investment and construction of onshore and offshore wind power projects, create high-quality development and win-win result, and contribute to the attainment of the green and low-carbon transformation and development of the energy sector.