The Construction of BJ ENERGY INTL's Standard Testing System for Energy Storage Systems Kicked off
On February 28, 2023, Beijing Energy International held a launching ceremony for the construction of standard testing system for energy storage systems in Beijing. Wu Chaoke, vice president of Beijing Energy International, Zhou Guo, director of Safety Production, Wang Qi, executive director of Beijing Jingneng International Integrated Smart Energy Company, Xiao Chuangying, full-time vice president of Small and Medium-sized Enterprises Chapter of China Electricity Council(CEC), and other relevant personnel attended the ceremony.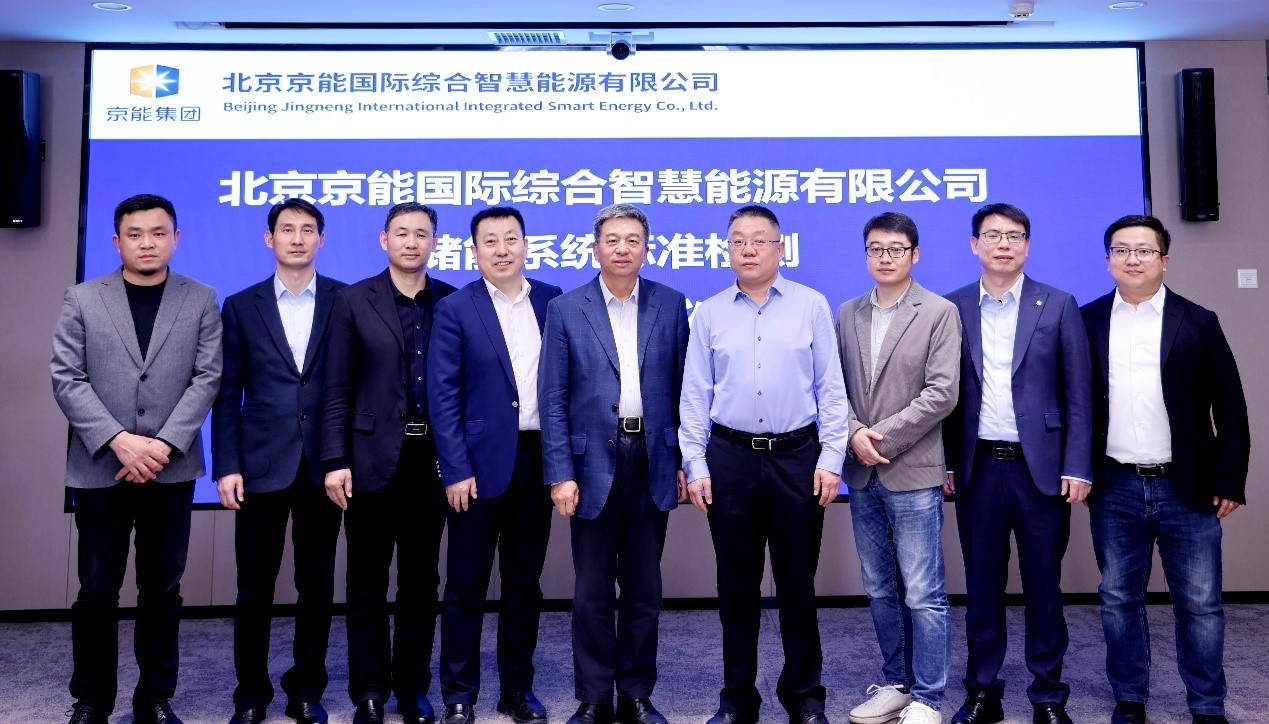 The standard testing system of Beijing Energy International's energy storage systems is established through investigating the causes of energy storage safety accidents, analyzing the design specifications, referring to the current energy storage standards at home and abroad, assessing the quality management system and PPAP process of energy storage products. The system provides normalized and long-term testing, whole life-cycle project development, design, construction, operation, maintenance, and decommissioning, so as to ensure the balanced development of energy storage in terms of safety, performance and cost-effectiveness. It is a guardian of Beijing Energy International's energy storage business. The company will always put "safety" of energy storage first, follow the guideline of "technology empowerment and technology first", take "investment safety and production safety" as the dual core and take "providing comprehensive whole-process energy storage solutions" as the goal, so as to promote the sound development of new energy storage business and the green transformation of energy, in a bid to contribute to the realization of the national dual carbon goal at an early date.