The Phase-I Distributed PV Project of Donghu Comprehensive Bonded Zone Industrial Park of Wuhan Connected to Power Grid
On March 9, 2023, Beijing Energy International's 10MW (phase-I 2.8MW) distributed photovoltaic project in Donghu Comprehensive Bonded Zone Industrial Park in Hubei Province was successfully connected to power grid with full capacity. This project is the company's first PV project independently developed and connected to power grid in Hubei Province and has underpinned the high-quality development of new energy industry in the province.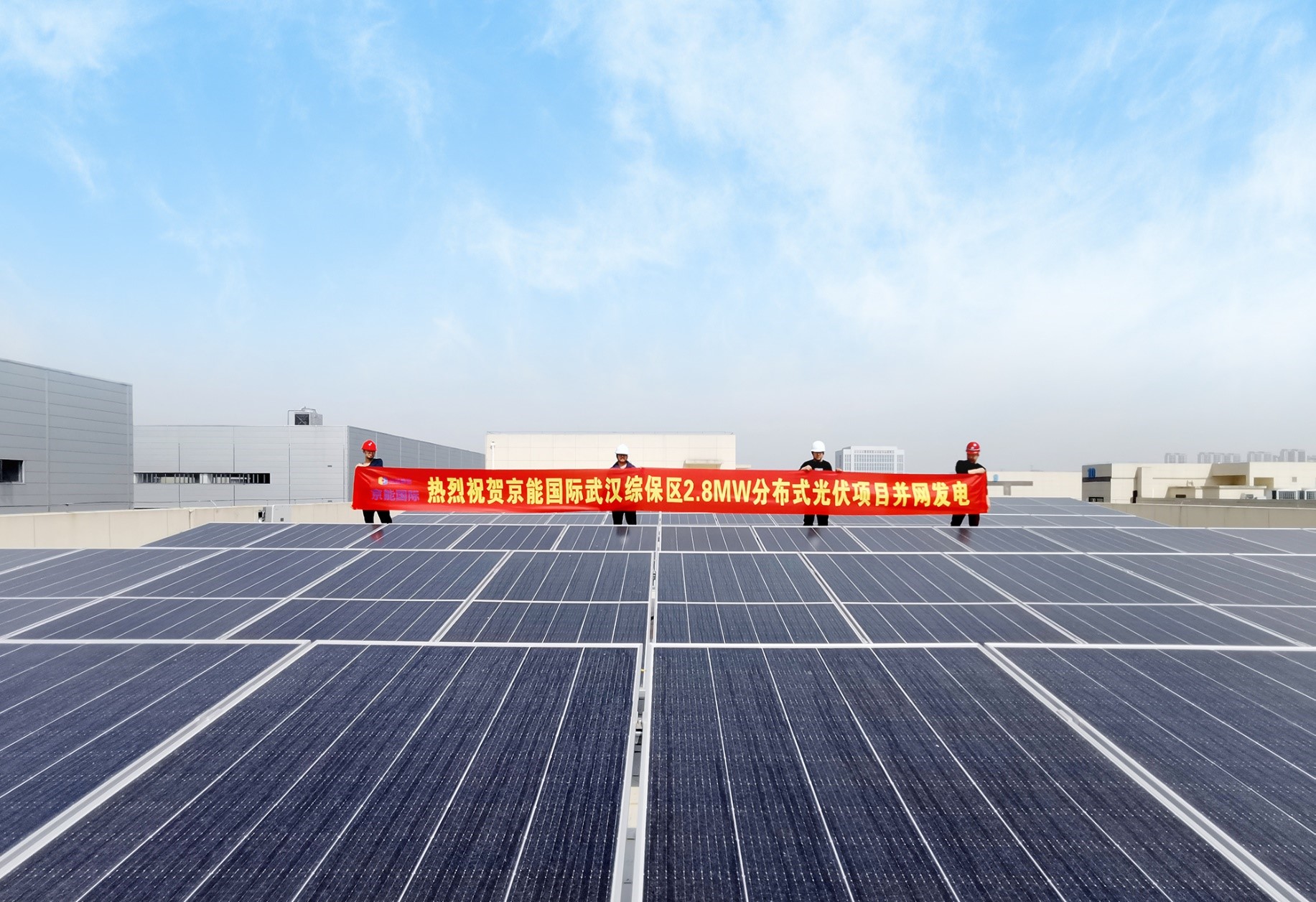 The project is located in the Donghu Comprehensive Bonded Zone in the Donghu National Independent Innovation Demonstration Zone in Wuhan, the center of "China Optical Valley", with a total installed capacity of 10MW, and will be implemented in three phases. The first phase uses a rooftop area of 30,000 square meters, with an installed capacity of 2.8MW. The project supplies electricity for its self-use, with the surplus connecting to the grid. It adopts 555Wp double-glass and double-sided high-efficiency components and uses the advantages of roof tile decoration to improve power generation efficiency. The main equipment adopts 4G wireless communication to improve production management efficiency and reduce production operation and maintenance costs.
After it is put into operation, it is predictably to produce about 2.938 million kWh of green electricity annually, equivalent to saving 910 tons of standard coal and reducing about 2,929 tons of carbon dioxide emissions. It has good social and economic benefits and contributes to the construction of a clean, low-carbon, safe and efficient modern energy system in Wuhan.