BJ ENERGY INTL's Wangbuzhuang 125MW Wind Power Project in Baodi, Tianjin Was Approved
On May 24, 2023, Beijing Energy International's Wangbuzhuang 125MW Wind Power Project was approved. This is the first wind power project independently developed by the company in Tianjin, which has been included in the key project list of Tianjin, marking yet another breakthrough of the company in promoting the coordinated development of Beijing-Tianjin-Hebei Region.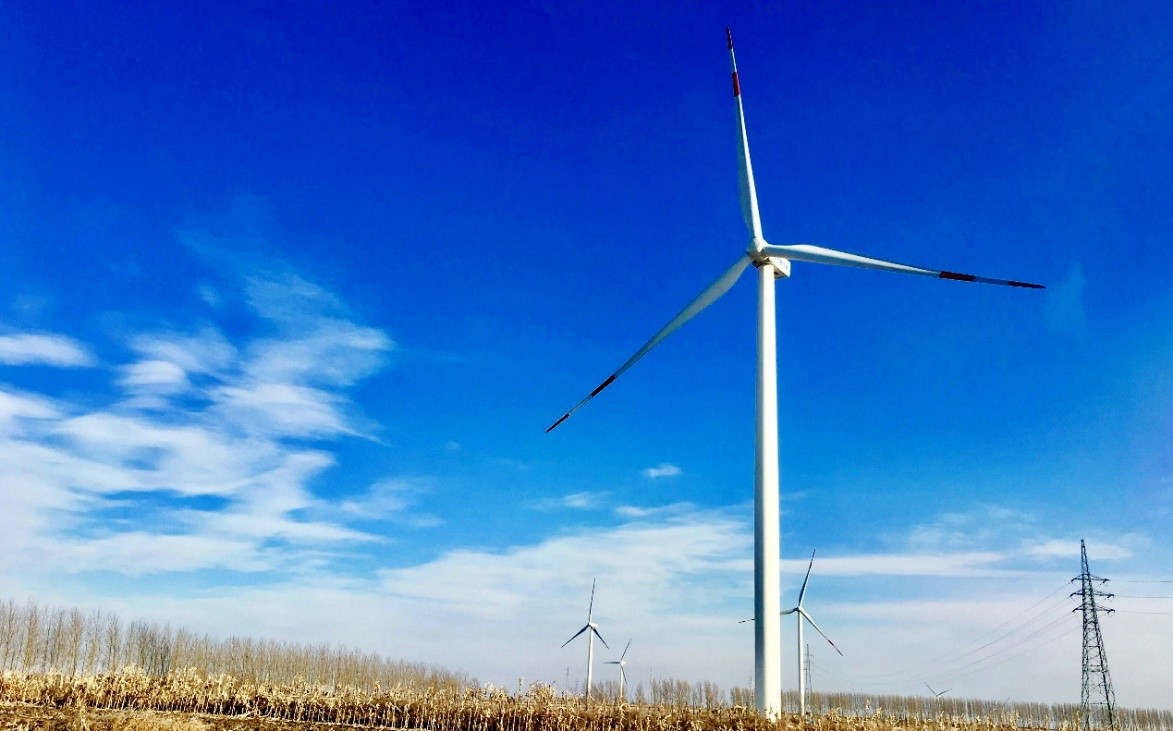 The project is located in Wangbuzhuang Town, Baodi District, Tianjin, with a total installed capacity of 125MW. It adopts 22 wind turbine units with a stand-alone capacity of 5.5MW and one unit with a stand-alone capacity of 4MW, with a 110kV booster station and other related facilities. The total investment is about 959 million yuan. After the completion of the project, it is predictably to generate 284.3 million kWh of electricity to the power grid, saving 85,700 tons of standard coal and reducing 235,400 tons of carbon dioxide emissions every year, which will promote the transformation and upgrading of Tianjin's energy structure, optimize and adjust its economic structure, and help the city achieve its dual carbon goal at an early date.