BJ ENERGY INTL's Distributed Photovoltaic Project of Jingtou Building of Chaoyang, Beijing Connected to Power Grid
On May 29, 2023, Beijing Energy International's 1.038MW distributed photovoltaic project of Jingtou Building in Chaoyang was smoothly connected to power grid with full capacity, marking a new level of development in deeply integrating green energy and power grid of strong enterprises.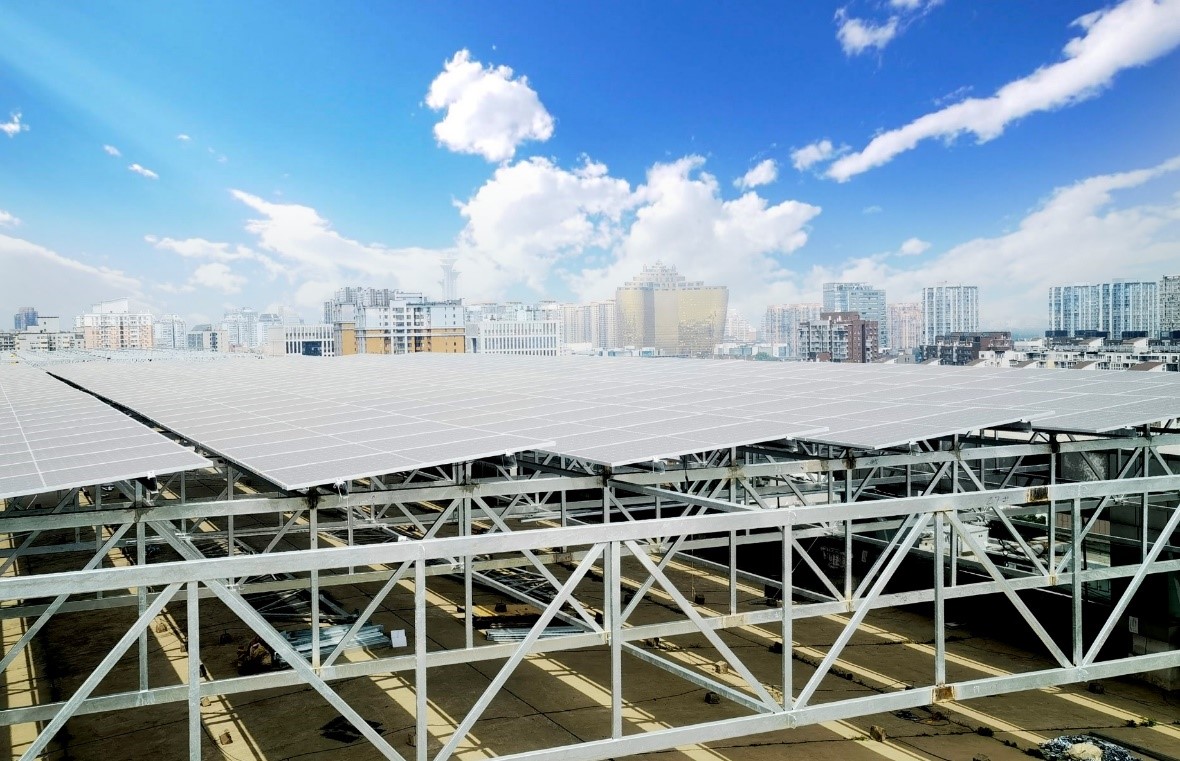 The project utilizes the roofs of the Phase-I and Phase-II of the Park of Jingtou Building. It adopts a three-in-one mode integrating photovoltaic power generation system, smart charging piles and energy management platform. While generating green electricity, it can effectively save energy by adjusting the energy management platform system. After it is completed, it can provide about 1.13 million kWh of green electricity to Jingtou Building every year, saving about 345 tons of standard coal and reducing about 870 tons of carbon dioxide emissions, which will promote the energy security and green development of the capital city.