BJ ENERGY INTL Successfully Issued the First Carbon-neutral, Green, Renewable ABS Backed by the Receivables of State Subsidy
On May 29, 2023, Beijing Energy International's Phase-I Special Plan for Carbon-neutral green assets was successfully issued on the Shanghai Stock Exchange, with a total issuance amount of 700 million yuan, an issuance duration of 0.57 years, and preferred coupon rate of 2.8%. The scheme manager is China Merchants Securities Asset Management Co., Ltd., and the underwriters are China Merchants Securities and Ping An Securities, with Beijing Energy Holding offering differential payment commitment.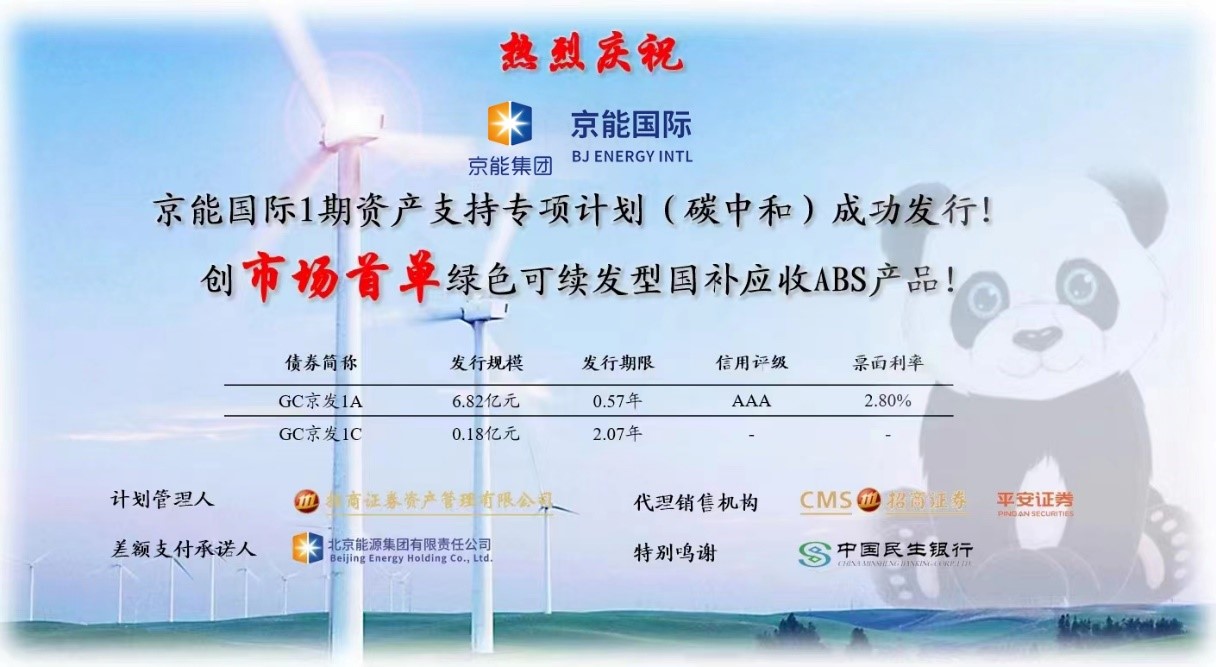 The successful issuance of ABS fully demonstrates the high recognition of the company in the capital market. Meanwhile, it revitalizes the existing receivable subsidized assets of new energy through securitization, reflecting the company's unremitting efforts in promoting financing channel innovation, optimizing financing structure and lowering financing costs, which is of great strategic significance for the company to achieve high-quality development.