BJ ENERGY INTL Held Talks with Duolun County Committee and County Government of Xilingol League
On February 25, 2023, vice president Wang Liuhu and vice president Wu Chaoke of Beijing Energy International, met with Wang Yangong, secretary of Duolun County Committee of Xilingol League of Inner Mongolia Autonomous Region in Beijing. The two sides exchanged on in-depth cooperation in new energy.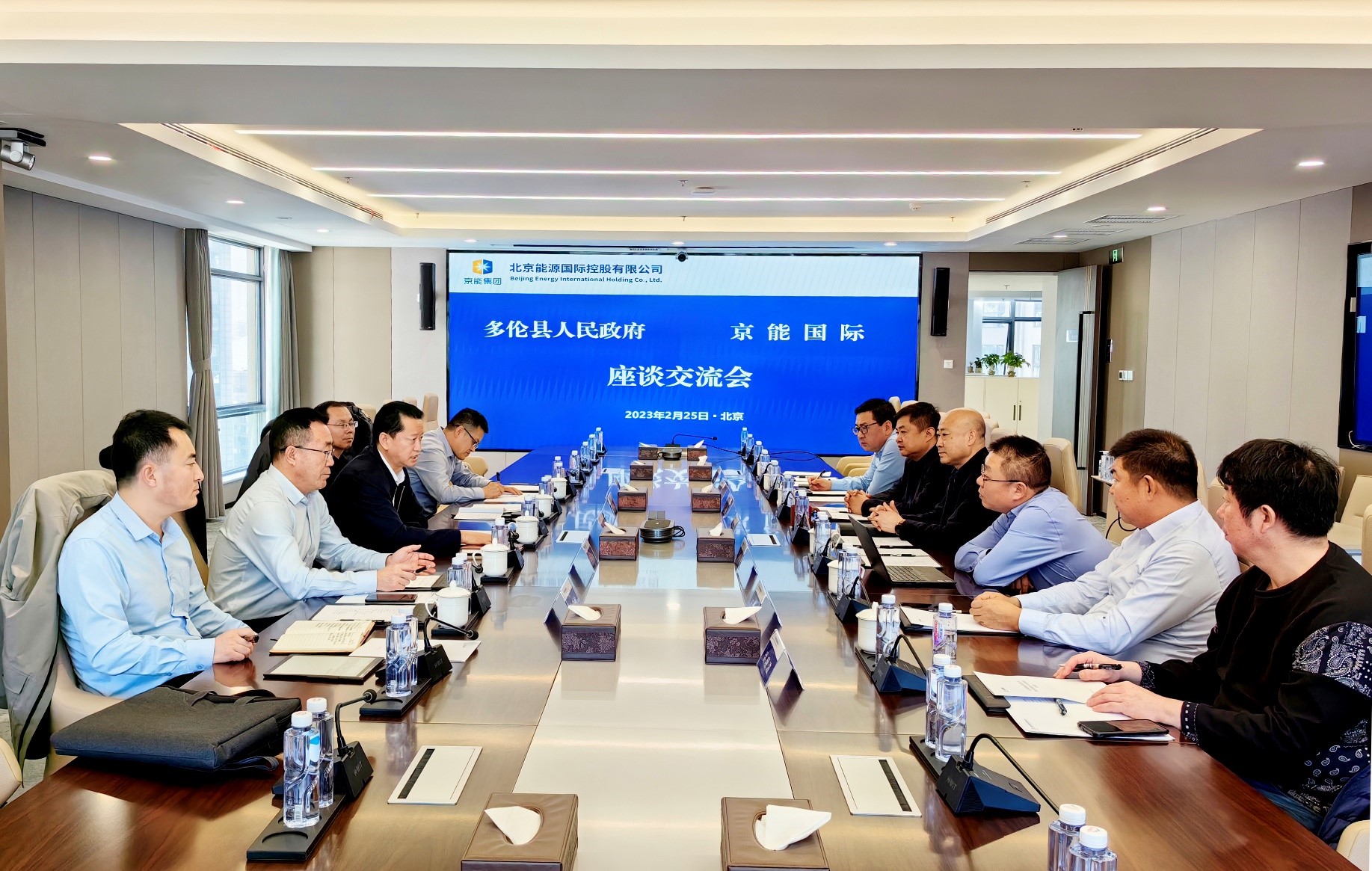 During the meeting, Wang Liuhu welcomed Wang Yangong and his delegation and introduced the basic situation and development planning of Beijing Energy International. He said that the company will, as always, make every effort to promote the implementation of projects regarding hydrogen production with wind and solar power and pumped storage. The company hoped that Duolun County would give more support in the approval, entry and adjustment of projects, and that the relevant projects can bear fruits and blossom soonest possible.
Wang Yangong thanked the company for its strong support in developing new energy industry in the county and appreciated its sustainable and high-quality development achievements. He said that the two sides have laid a groundwork for cooperation. It is expected that their bilateral cooperation can be elevated to a new level by deepening mutual trust, strengthening communication and fostering new energy industry chain.
Lu Ruoqiang, member of the Standing Committee of Duolun County Committee and director of the County Committee Office, Liu Shoufeng, deputy director of the Standing Committee of the County People's Congress, Liu Jinyan, director of the County Development and Reform Commission, and Bi Yuxun, director of the County Confidential Comprehensive Service Center; Liu Lei, general manager of North Branch Company of Beijing Energy International, and other relevant personnel attended the meeting.