BJ ENERGY INTL Organized a Meeting to Promote the 2.38 Million-kW Wind Power Project in Tongliao
On May 20, 2023, Beijing Energy International organized a meeting to promote 2.38 million-kW wind power project in Tongliao City, Inner Mongolia Autonomous Region. All parties exchanged views on the progress of the project, the construction plan and the problems encountered during construction. Zhu Jun, president of Beijing Energy International, Fan Liyun, engineering director, Liu Jiguang, general manager of Business Planning Department, Hu Yong, general manager of Engineering Management Department, Liu Lei, general manager of North Branch Company, Xiang Xiaobin, board director and general manager of PowerChina Jiangxi Electric Power Construction, Xu Haijun, party secretary and general manager of Wind Power Company of PowerChina SEPCOIII, and other relevant personnel attended the meeting.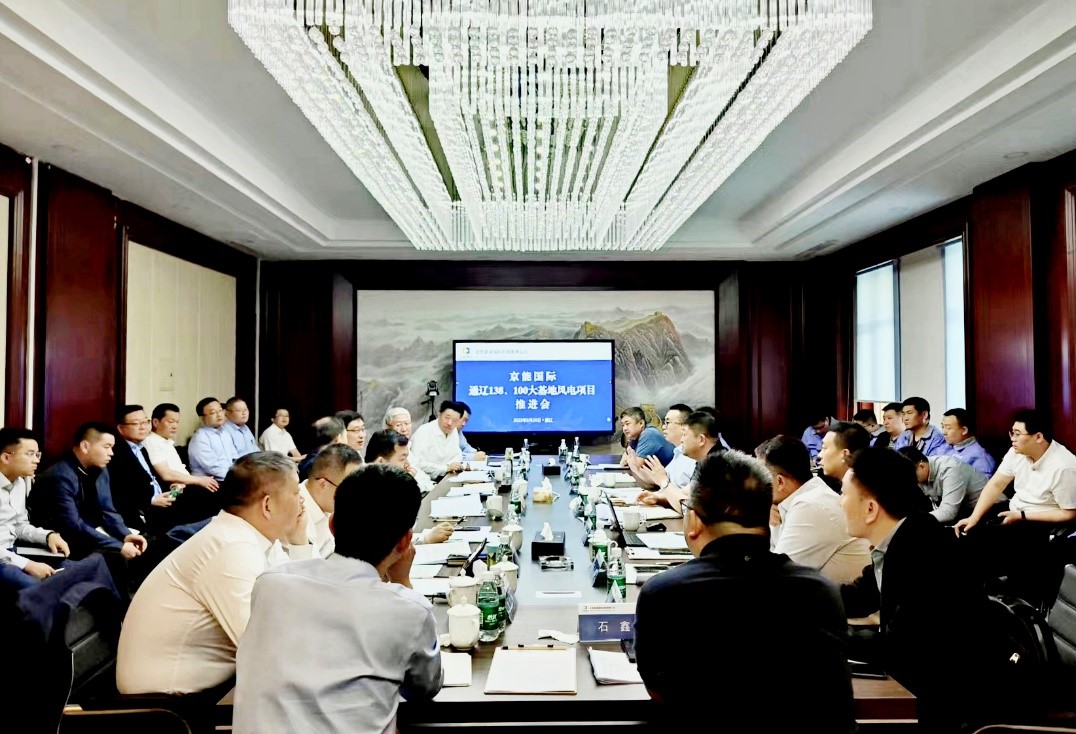 During the meeting, all parties reached a consensus on promoting the project in Tongliao, strengthened the communication mechanism, and accelerated the implementation of the project according to the timeline with milestones of the project. All parties agreed to give full play to their respective advantages in resource, expertise and market, jointly work to address the difficulties in the construction, promote the project in an orderly manner, ensure the construction quality and production safety, and make every effort to ensure its early completion and commissioning. They will further expand the space for cooperation, increase cooperation in new energy and energy storage, and work together to boost the sustainable and high-quality economic development of Inner Mongolia.