On May 24, 2023, Liu Dongsheng, vice president of Beijing Energy International, visited Hu Jun, party secretary and chairman of Yunnan Energy Investment Group (YPEIG) in Kunming, Yunnan Province, and exchanged on clean energy business and capital operation in the province. Teng Weiheng, general manager of YEIG Capital Center, Chen Jialin, party secretary and chairman of Power Investment Company and Power Distribution Company, and Li Xiang, party secretary and chairman of YEIG Capital Investment; Zhao Li, investment director of Beijing Energy International, Lu Zinan, general manager of Financing Management Center, Zhang Pengyuan, general manager of Southwest Branch Company and other relevant personnel attended the meeting.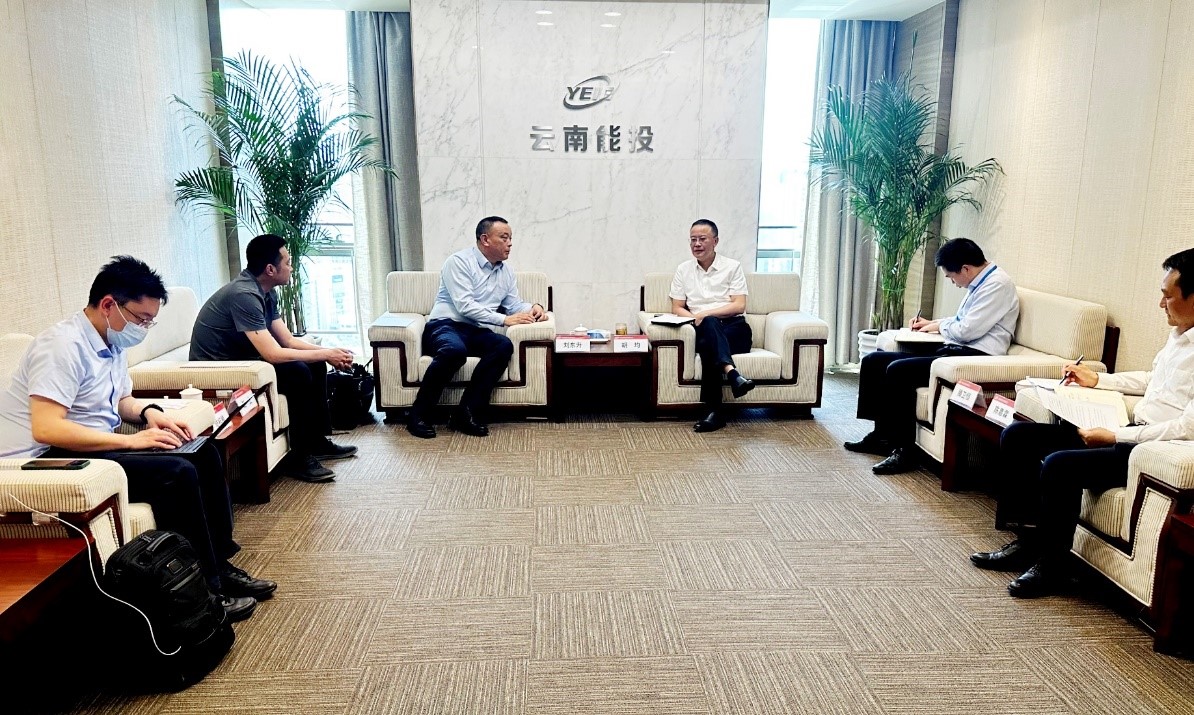 During the meeting, Liu Dongsheng said that Yunnan is abundant with wind, solar, hydro power resources and is a key investment area of Beijing Energy International which has been cooperating with YEIG since many years ago, and the two sides have recently built partnership at the level of project equity, which has a solid foundation for expanding cooperation space. Meanwhile, YEIG, as a provincial key energy enterprise, shoulders the heavy responsibility of expanding the development of green and low-carbon energy, as entrusted by Yunnan Provincial Party Committee and Provincial Government. Beijing Energy International stands ready to fully capitalize on the advantages of its institutional mechanism and capital operation capacity, and work with YEIG to make the clean energy industry bigger and stronger and achieve win-win cooperation.
Hu Jun welcomed Beijing Energy International's visit and stressed that YEIG has been open-minded in terms of cooperation and would carry out all-round cooperation with Beijing Energy International in clean energy development. Hu Jun said that project cooperation through capital operation can facilitate rapid and healthy development of enterprises. Going forward, the two sides can optimize the cooperation plan and list, make use of their respective advantages in building a clean energy eco-industrial chain in Yunnan, and strive to promote asset securitization to maximize the value of both companies.