BJ ENERGY INTL and the Green Finance Center of Huaxia Bank Signed a LOI for Business Cooperation
On March 9, 2022, Zhu Jun, President of Beijing Energy International, met with Zhang Yongmiao, Director of the Green Finance Center of Huaxia Bank in Beijing. The two sides had an in-depth exchange on an all-around cooperation in integrated energy, distributed photovoltaic and energy storage, and signed a letter of intent for business cooperation. Wang Shengchun, Vice President of Huaxia Beijing Branch, Su Nan, Marketing Office Manager of the Green Financial Center, and Li Hao, General Manager of Corporate Business Department of Beijing Branch; Jia Geng, Vice President of Beijing Energy International, Yin Huifeng, General Manager of Finance Management Department, Li Xijun, General Manager of Comprehensive Energy Company and other relevant personnel attended the meeting.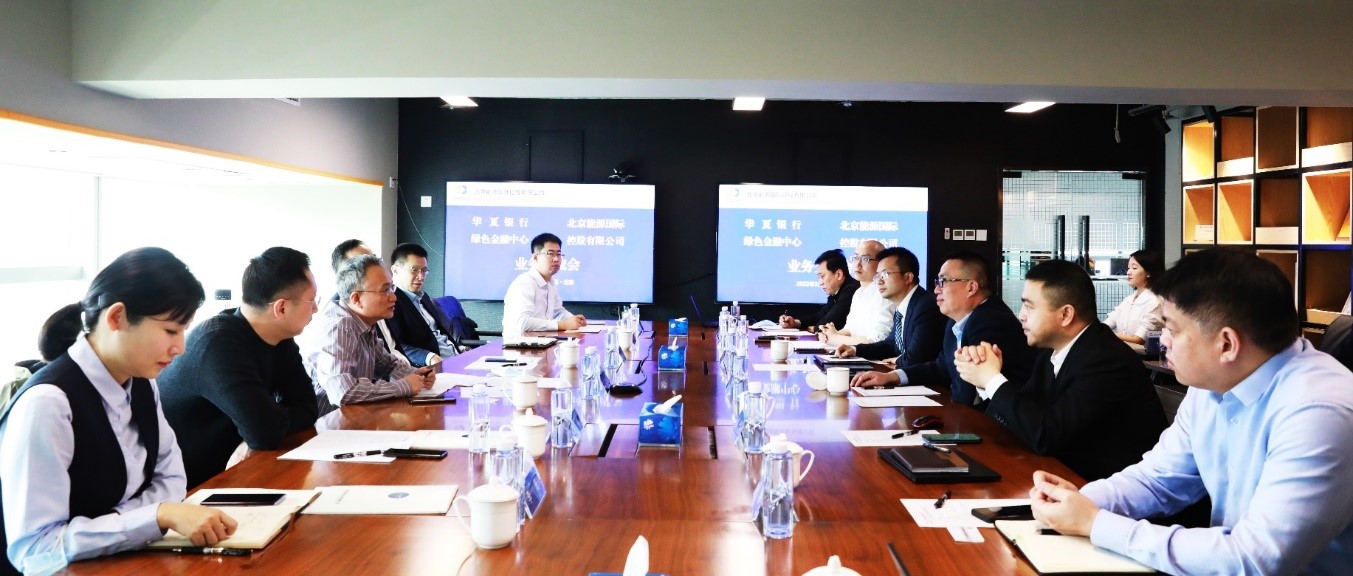 Zhu Jun welcomed the visit of Zhang Yongmiao and his delegation at the meeting and introduced the business development and future planning of Beijing Energy International at home and abroad. He said that relying on its leading industrial strength and flexible mechanism, and the company had seen its integrated energy and energy storage businesses marching towards cutting-edge fields such as low-carbon construction and energy-saving planning, and that it had been actively exploring new technologies and application scenarios. Both sides are highly aligned on the development of the industry, and hope that they can fully leverage their respective advantages, cooperate in integrated energy and new energy, accelerate the landing of cooperation projects, and achieve innovation and development, mutual benefit and win-win.
Zhang Yongmiao introduced the business profile and characteristics of Huaxia Bank. He said that the financing business of the Green Financial Center was closely integrated with new energy technologies, which was unique in professionalism, innovation and flexibility. He spotlighted that Beijing Energy International was developing rapidly with remarkable efficiency and that the development concepts of both sides were highly compatible and there was a wide space for cooperation. Going forward, local branches will be instructed to fully follow up and implement cooperation projects at a lower comprehensive interest rate. It is hoped that the two sides will establish a long-term, stable, reliable and reciprocal relationship, complement each other's advantages and jointly contribute to green and low-carbon development of the country.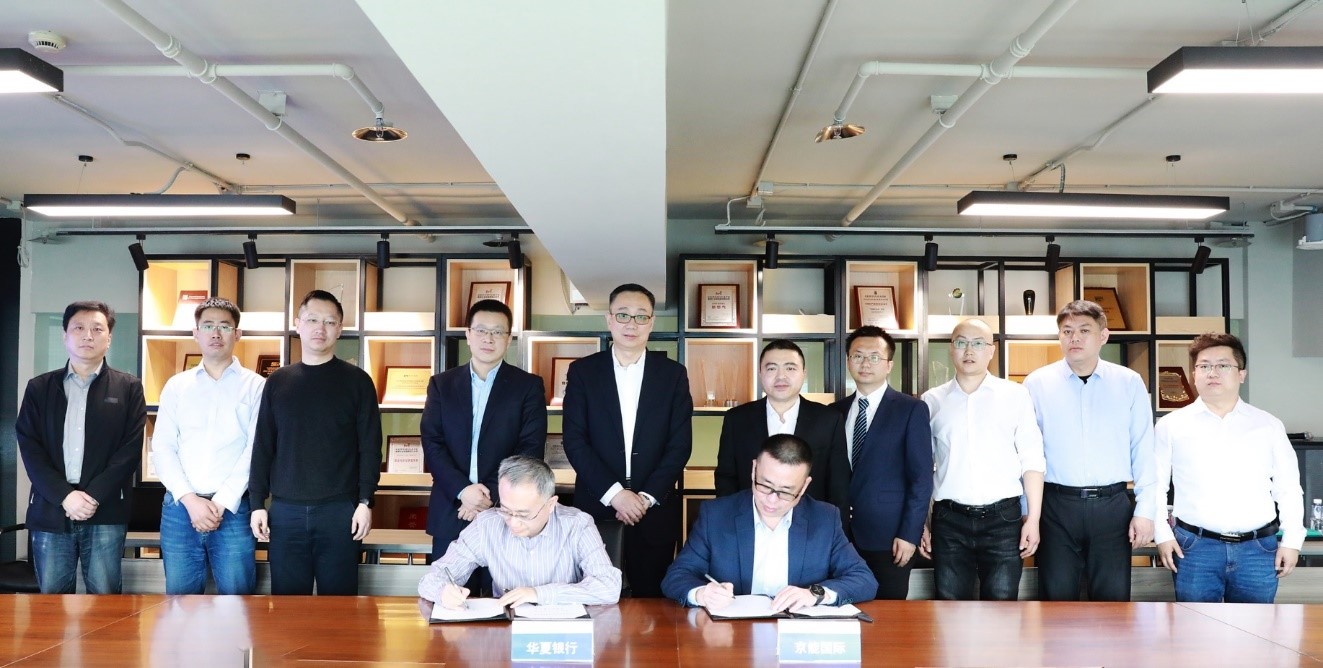 Subsequently, both parties signed a letter of intent for business cooperation, according to which, they will build a "technical bank and energy hospital", capitalize on their marketing and branding impact across various regions and industries, and fully cooperate in finance for high-quality, comprehensive and smart energy, energy storage and other green projects of Beijing Energy International in a bid to achieve the early realization of dual carbon goal.