Wu Chaoke, VP of BJ ENERGY INTL Visited Wang Jun, Deputy Secretary of the County Party Committee and County Magistrate of Duolun County, Xilingol League, Inner Mongolia
On July 6, 2022, Wu Chaoke, vice president of Beijing Energy International visited Duolun County, Xilingol League, and met with Wang Jun, deputy secretary of the County Party Committee and County Magistrate. The two sides had in-depth exchanges on promoting the large-scale green energy base project in the south of Xilingol League. Sun Huiwen, member of the Standing Committee of Duolun County Party Committee and executive deputy magistrate, Hu Wenbo, Business Commissioner of Electric Power and New Energy Division of Energy Bureau, Xilingol League; Li Xinyi, Head of China Investment and Investor Relations of Saudi's ACWA Power; Baltsa, deputy general manager of the North Branch of Beijing Energy International, and other related personnel attended the meeting.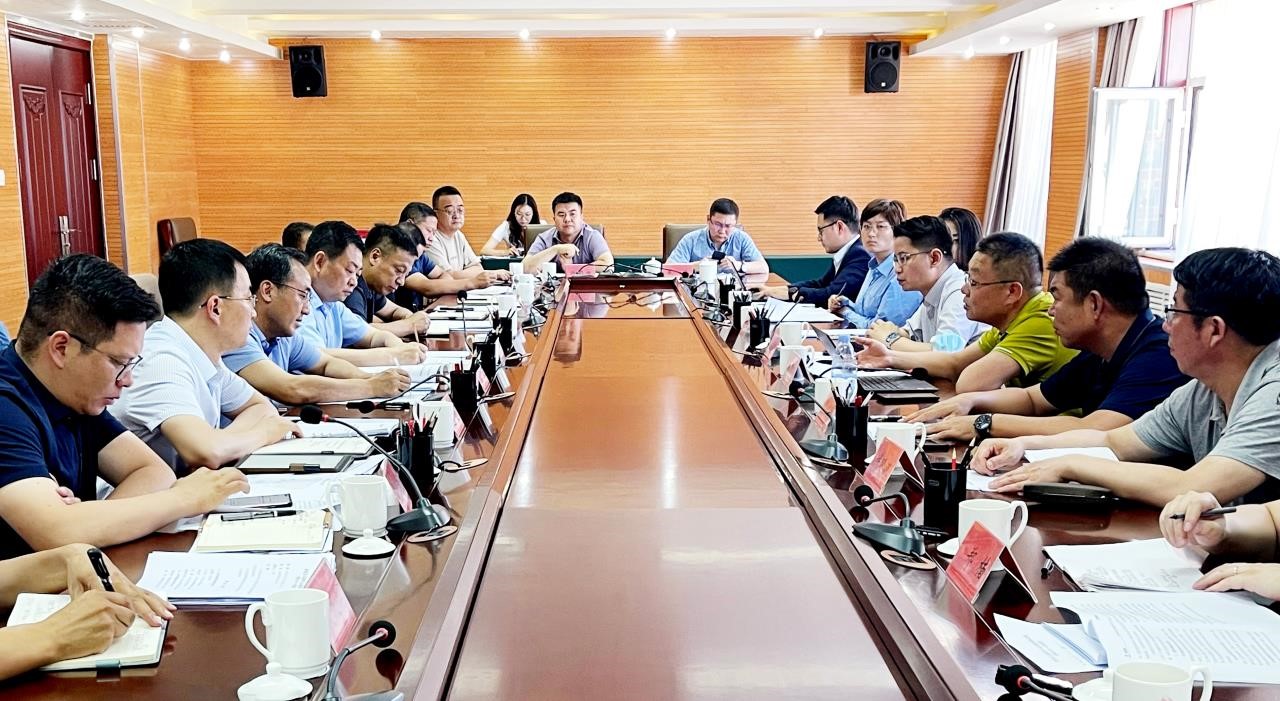 Prior to the meeting, Wu Chaoke and his delegation went to the proposed site of Duolun Pumped Storage Project and Duolun County Economic Development Zone for on-the-spot investigation and got a better understanding of the land status, construction conditions, industrial layout, and supporting facilities of the new chemical materials recycling industrial park in the project site.
During the meeting, Wang Jun extended a warm welcome to Wu Chaoke and his delegation, and introduced the current industrial situation, development advantages and conditions of the development zone in the County. He said that the county has striking location advantages, convenient transportation and logistics, rich water resources, ideal land for construction and full-fledged infrastructure in the development zone, and the foundation for green electricity hydrogen production and pumped storage power station construction. It is hoped that both sides will continue to deepen cooperation, complement each other's advantages and achieve win-win results, and strive to promote the project cooperation to bear fruit at an early date.
Wu Chaoke thanked the authorities of the County for their long-term support to Beijing Energy International in building large-scale green energy base project. He said that the county has unique traffic location advantages, and the infrastructure and the park can support the development needs of the company. Beijing Energy International and its strategic partners will fully capitalize on their respective technical strength in project planning and design, investment estimation, project entry, project approval, etc., and make every effort to land the project the soonest and deliver real results.