On July 6, 2022, Zhang Ping, Chairman of the Board of Directors of Beijing Energy International met with Liu Jiakai, Secretary of the Party Branch and Chairman of Beijing Energy Holding Finance Co., Ltd. in Beijing. The two sides exchanged and dovetailed on the work of party building, dual carbon goals, financing and capital business. Ni Ting and Zhang Rui, deputy general managers of Beijing Energy Holding Finance, Liu Guoxi, deputy secretary of Party Committee of Beijing Energy International, Huang Hui, vice president, and Wang Yang, chief financial officer, attended the meeting.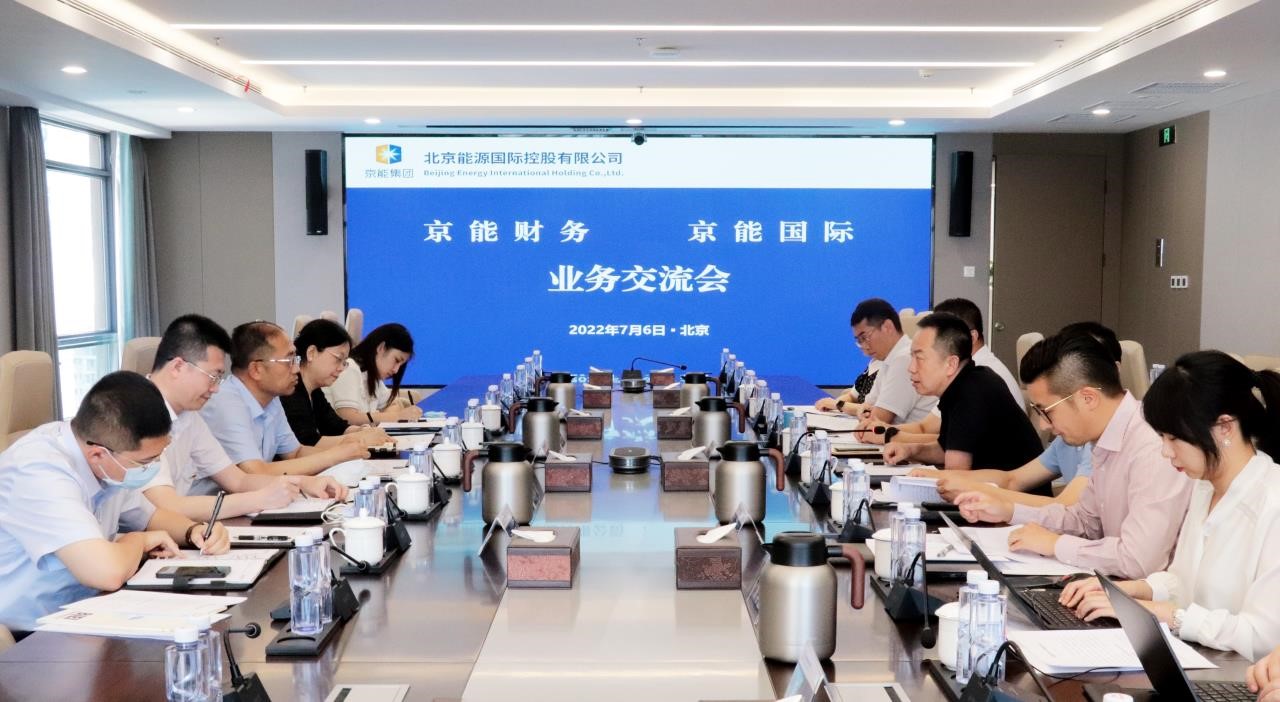 Zhang Ping welcomed Liu Jiakai and introduced Beijing Energy International's business and development plan. He spotlighted that it is embracing a high-quality and rapid development. The two sides can conduct in-depth exchanges and cooperation through party building and dual carbon goals and further strengthen cooperation at the project level. It is hoped that Beijing Energy Holding Finance will continue to help the company achieve sound development through efficient and flexible financing and credit support.
Liu Jiakai introduced the basic credit situation and future planning of Beijing Energy Holding. He said that under the leadership of Beijing Energy Holding, his company will leverage its own advantages, increase the proportion of green finance, maintain long-term and efficient cooperation with Beijing Energy International, and provide sufficient credit line and support. It is hoped that the two sides will further explore the cooperation mode in foreign currency business and seek a way to expand collaboration.