The Feasibility Study of Yangxi Natural Gas Heating, Cooling and Electricity Cogeneration Project of BJ ENERGY INTL Passed Expert Review
On July 28, 2022, the expert review meeting of the feasibility study of Yangxi Natural Gas Cogeneration Project in Yangjiang of Guangdong organized by Beijing Energy International was held in Beijing. Relevant personnel from Guangdong Electric Power Design Institute Co., Ltd. of China Energy Engineering Group, China IPPR International Engineering Co., Ltd., Beijing Energy International and other organizations attended the meeting in person or through a video link.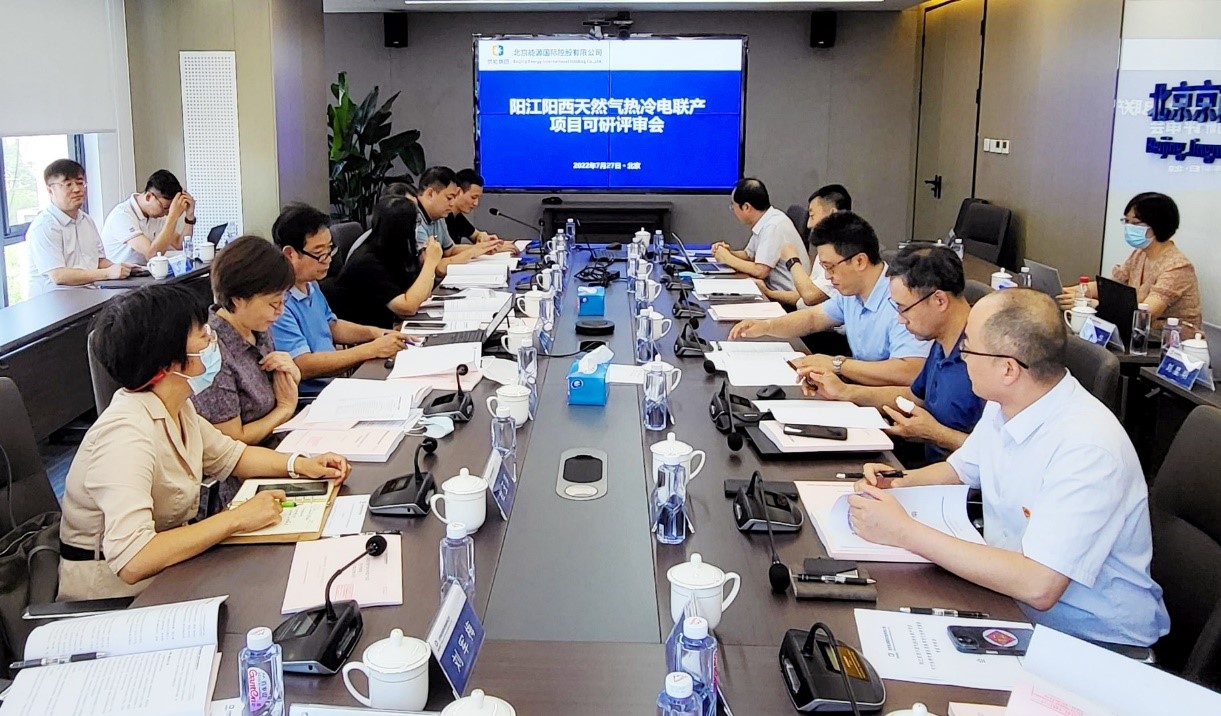 The feasibility study and design results of heat supply network of this project were presented during the meeting. The assessment panel of experts agreed that the first phase of Yangxi Natural Gas Cogeneration Project will build a 2×120MW cogeneration unit, which is economically and technically superior to the conventional cogeneration project in terms of comprehensive thermal efficiency and heat-power ratio, and its heat load is concentrated and stable, so it is suitable for building an integrated energy project based on gas-steam combined cycle. In addition, this project conforms to the national energy development strategy, and has positive significance in achieving efficient utilization of clean energy, ensuring regional power stability, driving local economic growth, etc. It will help Yangjiang attain the dual carbon goals at an early date.
During the meeting, the experts held the view that the implementation plan was clear, detailed and technically feasible, and put forward valuable recommendations on how to promote the implementation of the project construction. The meeting finally adopted the assessment opinions.