Jia Geng, VP of BJ ENERGY INTL Met with Feng Yuanpeng, Deputy Secretary and Executive Deputy County Magistrate of Yangxi County, Guangdong Province
On August 29, 2022, Jia Geng, Vice President of Beijing Energy International met with Feng Yuanpeng, Deputy Secretary of Yangxi County Committee and Executive Deputy County Magistrate in Yangjiang City, Guangdong Province. The two sides had in-depth exchanges on promoting the natural gas cogeneration project of Yangxi. Zhao Li, Investment Director of Beijing Energy International, Wang Ruotao, Executive Deputy General Manager of South China Branch, Zhang Guangkui, Deputy General Manager of Integrated Energy Company, Peng Jin and other relevant personnel attended the meeting.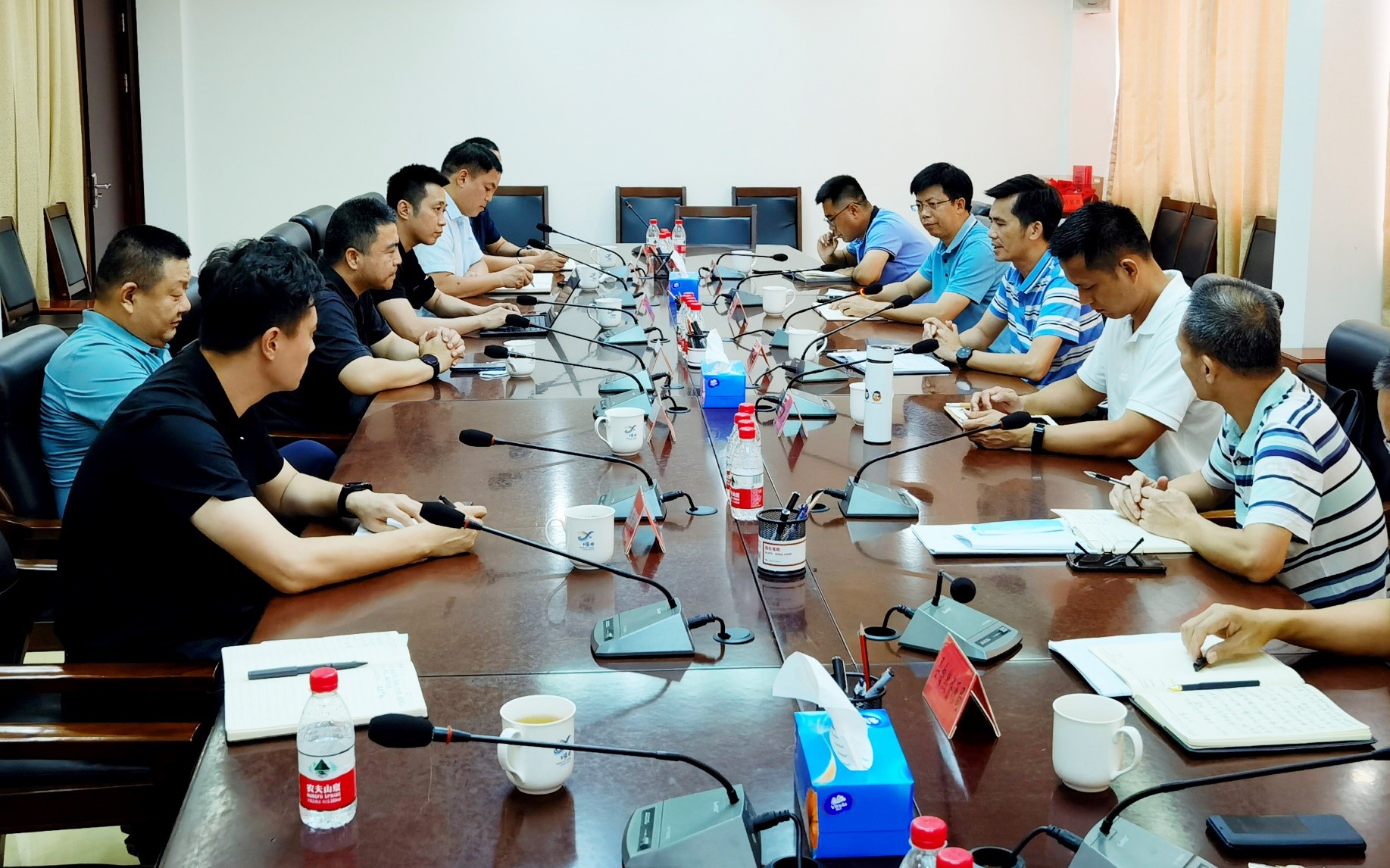 Prior to the meeting, Jia Geng and his delegation visited the site of Yangxi natural gas cogeneration project in Yangjiang and gained a better understanding of the overall layout of the Industrial Park, heating network planning, heat demand in the park and project progress.
During the meeting, Jia Geng thanked Yangxi County Party Committee and government for their strong support to Beijing Energy International. He said that he is very optimistic about the future development potential and investment prospects of Yangxi, and the company will seize the opportunity, fully leverage its strengths, speed up the construction of the natural gas cogeneration project, and help Yangxi achieve high-quality development. He also said that the company would work together with experts from professional institutions and relevant departments in improving the industrial layout in the county, expand the industrial chain, and strive to promote all-round, multi-field and high-level strategic cooperation between the two sides, so as to create a new chapter of cooperation and development.
Feng Yuanpeng said that the natural gas cogeneration project is a key investment attraction project in Yangxi. The Party Committee and government have set up special working group, established communication channels between the two sides, solved the difficulties and problems encountered in project promotion in time, and provided strong support for the high-quality development of enterprises. Going forward, the county will continue to provide all-round policy support and service guarantee, create a high-quality investment and business environment, promote the cooperation between government and enterprises to be more concrete and deeper, and jointly deliver mutual benefits and win-win result.