On November 11, 2022, Beijing Energy International reached an agreement on new energy projects in Shanghai with Sembcorp (China), a subsidiary of Singapore-based group Sembcorp Industrials. Through the JV-Beijing Energy Sembcorp (Hainan) International Renewables, both sides jointly hold three photovoltaic power stations with a total installed capacity of about 1GW. This cooperation is an effective exploration of equity financing at the project level of Beijing Energy International. It also marks a key milestone in the cooperation between Beijing Energy International and Sembcorp (China) by fulfilling the goal of first stage cooperation.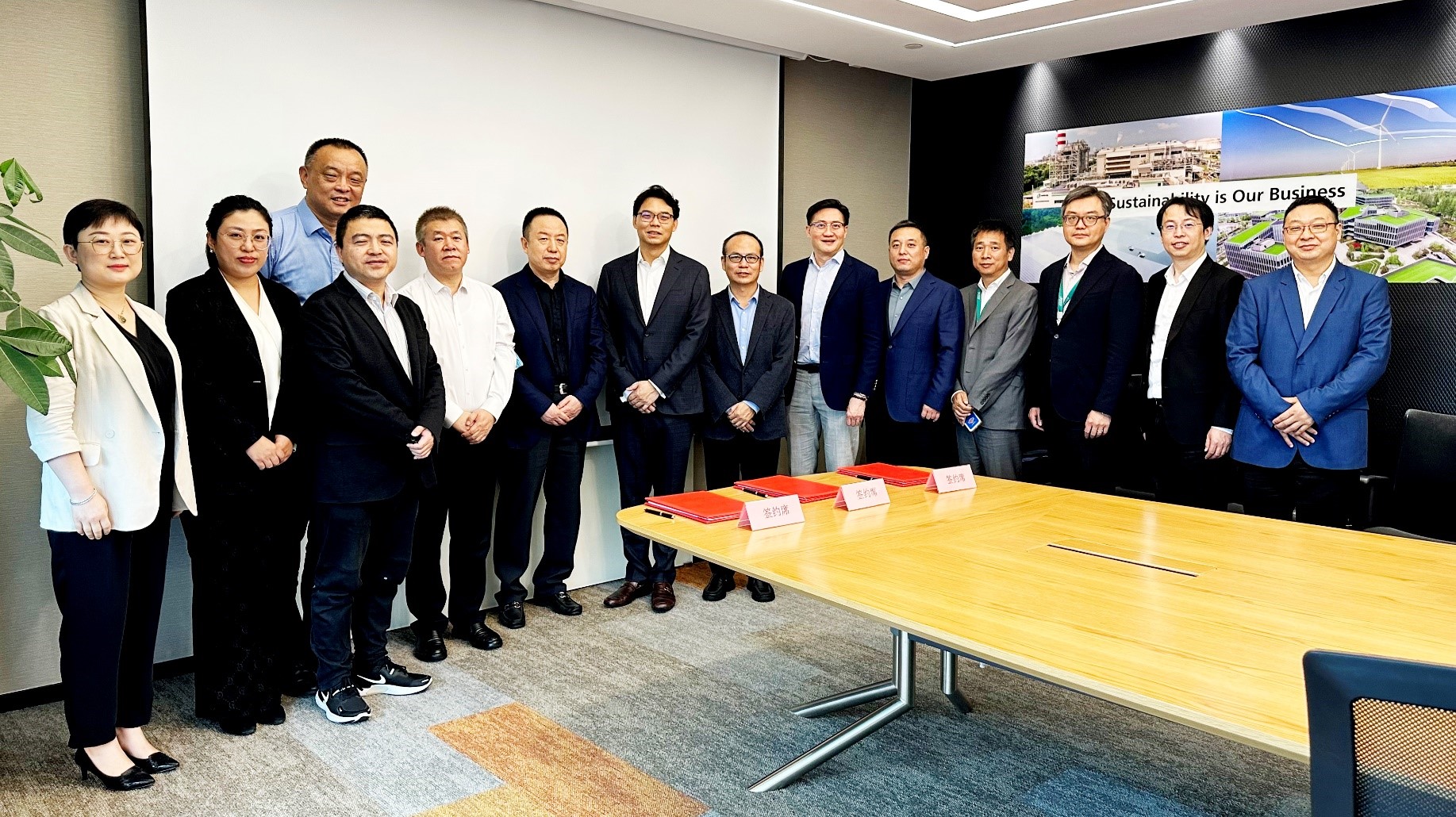 Beijing Energy International and Sembcorp (China) share the same development goals and concepts and are full of confidence in the future cooperation. Both sides stand ready to take the JV as a platform for all-round cooperation in large-scale solar and wind energy base project, integrated project of hydrogen and ammonia production with green electricity, new energy industry chain and so on. They will continuously deepen cooperation, and work together to write a new chapter.
Zhang Ping, Chairman of the Board of Directors of Beijing Energy International, Liu Dongsheng and Jia Geng, Vice Presidents, Wang Xiaorui, Director of Risk Control and Compliance, Li Jian, Head of Hainan Investment Platform Preparatory Group, Xue Manyu, General Manager of North China Branch, Du Wenyuan, General Manager of East China Branch; Chen Guanghong, CEO of Sembcorp (China), Li Bing, President of Sembcorp (China), Zeng Guangren and Lv Yinzhong, Senior Vice Presidents, Liang Fei, General Counsel, Lu Yun, CFO, Chu Chenglin, Director of Business Development and other relevant personnel attended the meeting.