BJ ENERGY INTL and Tianjin Electric Power Construction Co., Ltd. Held Business Talks
On November 15, 2022, Zhang Ping, Chairman of the Board of Directors of Beijing Energy International met with Fu Xiujun, Party Secretary and Chairman of Tianjin Electric Power Construction Co., Ltd.(TEPC) of China Energy Engineering Group in Beijing. The two sides exchanged on in-depth cooperation in new energy. Cheng Peizhi, Assistant General Manager of TEPC Market Development Division, and Bai Zetian, Deputy General Manager of TEPC New Energy Company; Vice President Jia Geng and Vice President Wu Chaoke of Beijing Energy International, Xue Manyu, General Manager of North China Branch Company, Li Xijun, General Manager of Integrated Energy Company and other relevant personnel attended the meeting.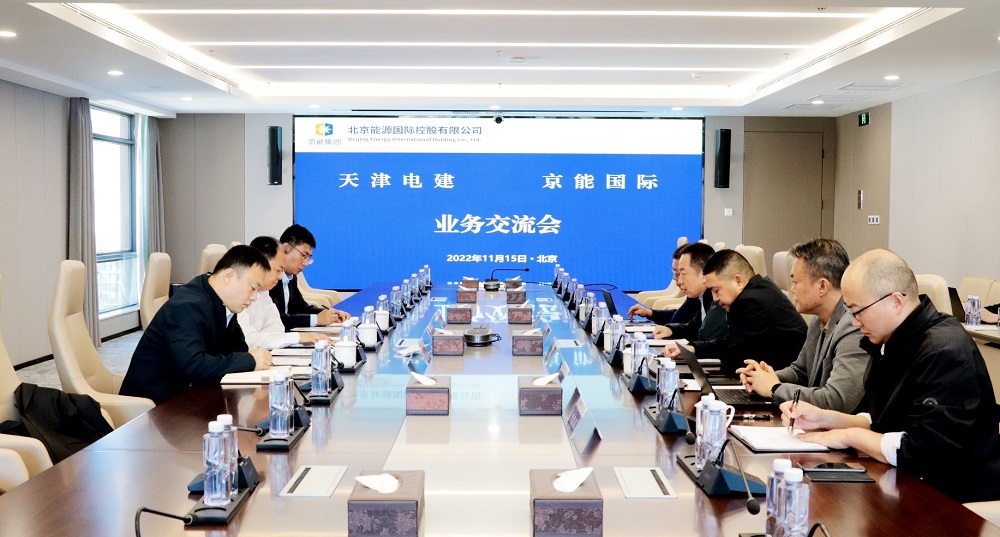 Both parties agreed that the two companies are specialized leaders in their respective fields and are highly aligned on the development of the industry, complementary in business and having a broad space for cooperation. The two sides will strengthen the communication and liaison mechanism, expand the breadth and depth of cooperation, innovate the cooperation mode, intensify cooperation in new energy project development, large-scale energy base construction, etc., expediate the implementation of cooperative results, work together for win-win cooperation, and contribute to the early realization of the state dual carbon goals.