BJ ENERGY INTL Held Talks with Baoshan Municipal Party Committee and Municipal Government of Yunnan Province
On November 18, 2022, Zhang Ping, chairman of the Board of Directors of Beijing Energy International met with Hong Weizhi, deputy secretary of Baoshan Municipal Committee and mayor of Baoshan City in Yunnan Province. The two sides had an exchange on in-depth cooperation in new energy.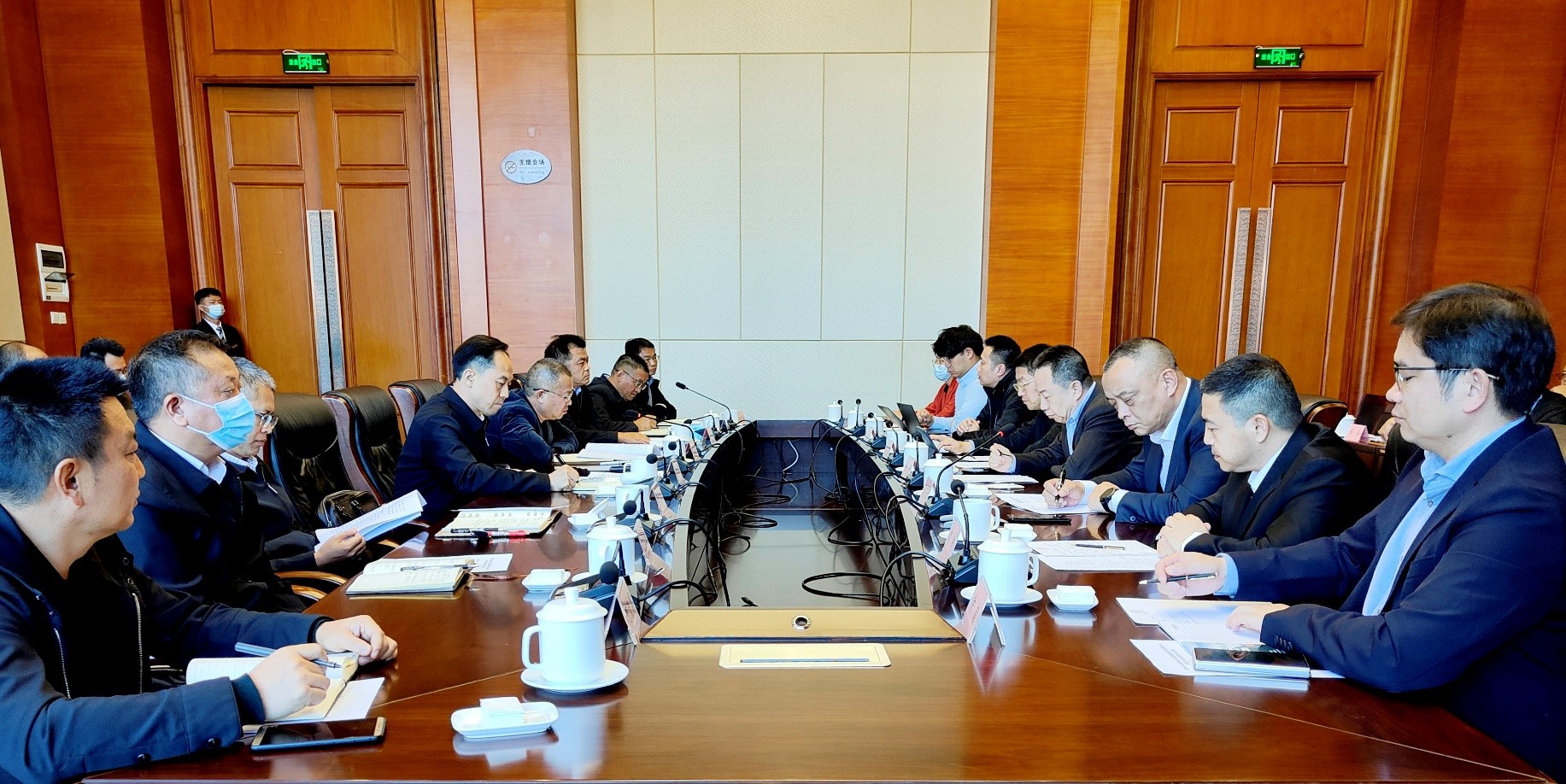 During the meeting, Hong Weizhi welcomed Zhang Ping and his delegation and introduced the economic and social development status of Baoshan. He said that Beijing Energy International has achieved initial results in helping Baoshan revitalize its energy assets through the Baoshan Energy Capital Increase Project. He said that the city will provide all-round policy support and service guarantee for the company, further enhance the investment confidence of enterprises and strengthen the cooperation between local government and enterprises. He hoped that the company would strengthen cooperation with Baoshan in low-carbon industrial park and health tourism and promote the integrated cooperation between government and enterprises.
Zhang Ping expressed his gratitude to Baoshan Municipal Party Committee and Municipal Government for their strong support and trust to the company. He highlighted that the company has always regarded Baoshan as a key strategic place. Going forward, it will focus on realizing the strategic goal of building a new energy base in Baoshan, and solidly promote relevant preliminary work. The company hopes to take this cooperation as an opportunity, paying equal attention to economic and social benefits, further cultivate the local market, and deliver tangible benefits to local people as a reward for the recognition and support from local government. It is hoped that both parties can take this capital increase cooperation as an opportunity to jointly promote the development of new energy projects and economic growth in Baoshan and optimize local energy structure.
Du Chunqiang, member of the Standing Committee of Baoshan Municipal Committee and executive deputy mayor, Zhang Zhihong, secretary general of the Municipal Government, Zhang Wenqin, director of the Economic, Agricultural and Rural Committee of the CPPCC, Zhao Guipin, director of the Municipal Development and Reform Commission, Zhang Tieyao, director of SASAC, He Aiguo, deputy director of the Municipal Energy Bureau, Jiang Xuemei, director of the Municipal Investment Promotion Bureau, and Yang Sifeng, chairman of Baoshan Electric Power and chairman of Baoshan Energy; vice president Liu Dongsheng, vice president Huang Hui, vice president Jia Geng of Beijing Energy International, Zhao Li, Investment Director, Zhong Yi, General Manager of Central China Branch Company, and other relevant personnel attended the meeting.