BJ ENERGY INTL Held Business Talks with Tongwei Co., Ltd.
On December 23, 2022, Zhu Jun, president of Beijing Energy International met with Qiu Xin, general manager of Global Sales of Business Division of Tongwei Co., Ltd. in Beijing. The two sides exchanged on in-depth cooperation in the field of new energy. Li Rui and Shen Xiaojun, regional sales directors, and Wang Yexu, senior sales manager of Business Division of Tongwei Co., Ltd.; Jia Geng, vice president of Beijing Energy International, Fan Liyun, engineering director and Liu Jiguang, general manager of Department of Business Planning and other related personnel attended the meeting.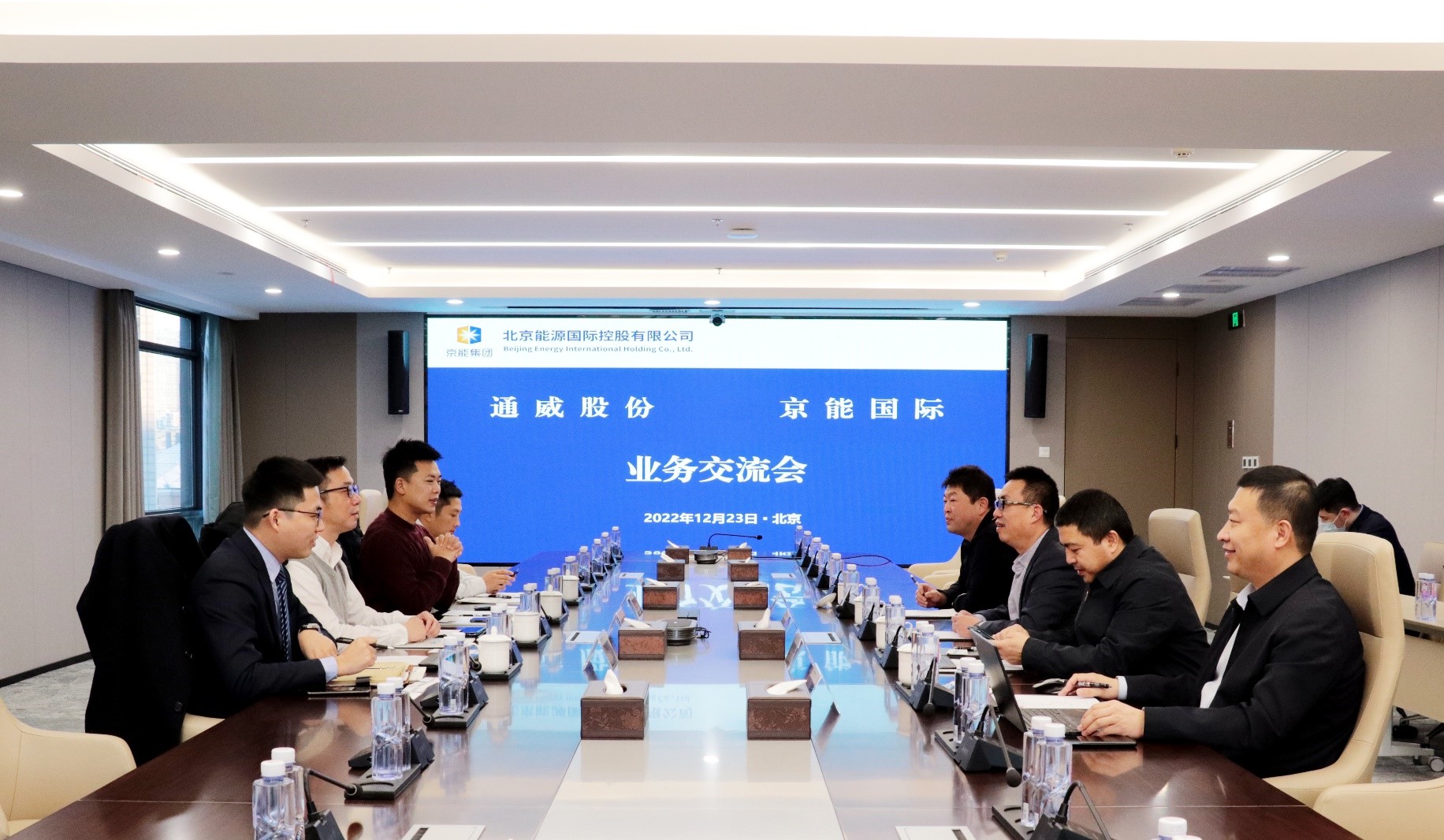 During the meeting, both parties agree that they are specialized frontrunners in their respective fields, their development concepts are highly aligned and there is a broad space for cooperation. Going forward, the two sides will establish a long-term strategic partnership through closer communication, wider and deeper cooperation and innovative cooperation mode, so that they can utilize their advantages in resources, talent and technology. They agree to increase cooperation in new energy project development and construction, and work together for mutual benefit and win-win, thus contributing to the early realization of the state dual carbon goal.