BJ ENERGY INTL Won the Award of Environmental Contribution of the First "Future•ESG" Awards of KPMG in 2022
On January 12, 2023, the 2022 KPMG Climate Change and Sustainable Development Summit and the first "Future·ESG" Awards Ceremony was held in Shanghai. Beijing Energy International won the Award of Environmental Contribution, and Liu Dongsheng, vice president of Beijing Energy International, attended the Summit on behalf of the company and received the award in person.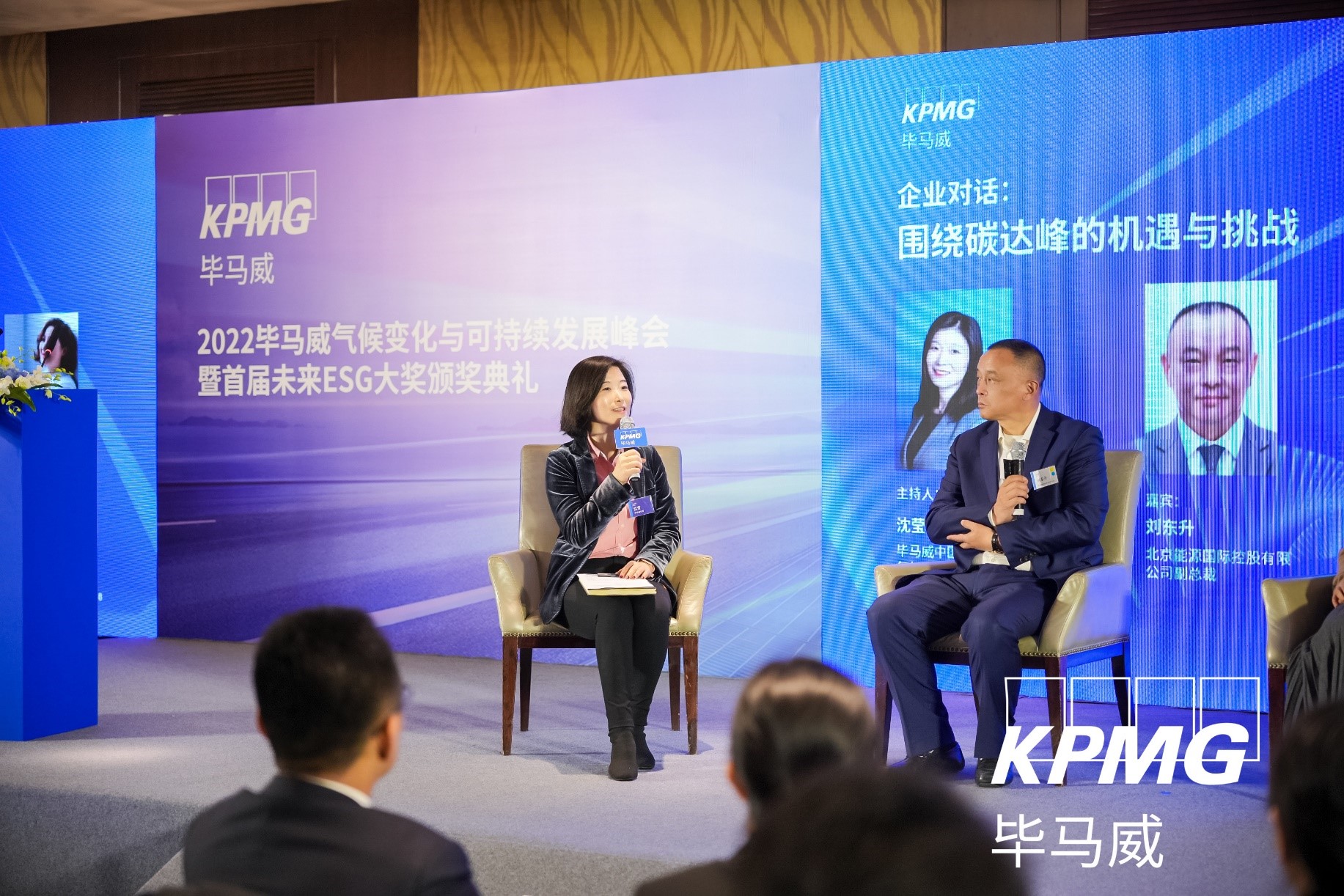 At the business dialogue of the Summit, Liu Dongsheng had an in-depth discussion with other round table panelists on "Opportunities and Challenges of Carbon Peaking". He pointed out that under the background of China's dual carbon strategy, supporting policies have created a sound environment for the development of Beijing Energy International, which has enabled the company to achieve rapid business growth in recent years. As a responsible clean energy supplier, the company not only focuses on its own business development, but also explores how to help other enterprises reduce carbon emissions, and it provides innovative solutions for the transformation of energy structure of more industries with diversified business modalities to comprehensively realize carbon emissions reduction across the whole society. On top of it, Liu Dongsheng introduced and shared his experience on the first photovoltaic public offering REIT recently prepared by the company.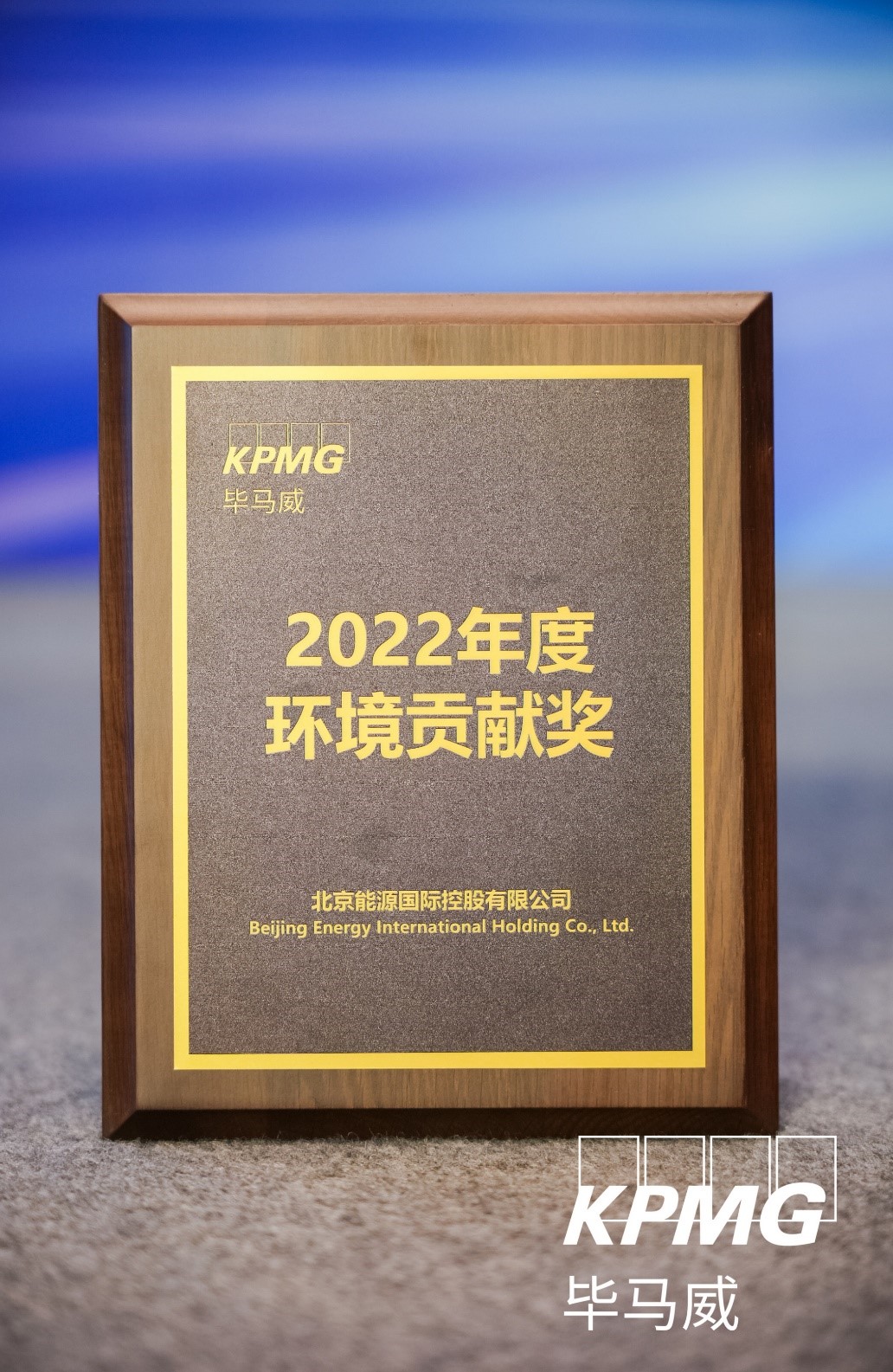 At the Ceremony, Liu Dongsheng received the "2022 Award of Environmental Contribution" and delivered a speech. He said that Beijing Energy International has been actively practicing the mission of low-carbon environmental protection, exploring the customized operation mode and technical management innovation of power stations, ensuring the stable supply of clean energy and effectively reducing the greenhouse gas emissions from power generation. Additionally, the company integrates the concept of sustainable development into the whole process of project site selection, design, construction and operation and maintenance, and scientifically utilizes land resources, improves the ecological environment, and realizes the harmonious coexistence of green energy and environmental friendliness through modes, such as integrating forest and PV power, and animal husbandry and PV power.
The Award of Environmental Contribution is one of the top ten awards of "Future·ESG" selected by KPMG China this year. The award means a full recognition of the company's accomplishment in environmental protection and ecological civilization construction. In the future, the company will relentlessly rely on its core business, deeply align the development with its social responsibility and honor its commitments of sustainable development through concrete actions.