BJ ENERGY INTL Met with Wolong Electric Group Co., Ltd.
On February 20, 2023, Zhang Ping, chairman of the Board of Directors of Beijing Energy International, met with Chen Jiancheng, chairman of the Board of Directors of Wolong Electric Group Co., Ltd. in Beijing. The two sides exchanged on in-depth cooperation in new energy and energy storage. Fang Wei, director of Investment and Strategy Department of Wolong Electric Group, Chen Yusi and Wang Feng, executive vice president and vice president of Wolong Energy Storage Company; vice president Jia Geng and vice president Wang Liuhu of Beijing Energy International, Zhao Li, investment director, Wang Qi, executive director of Beijing Jingneng International Integrated Smart Energy Company and other relevant personnel attended the meeting.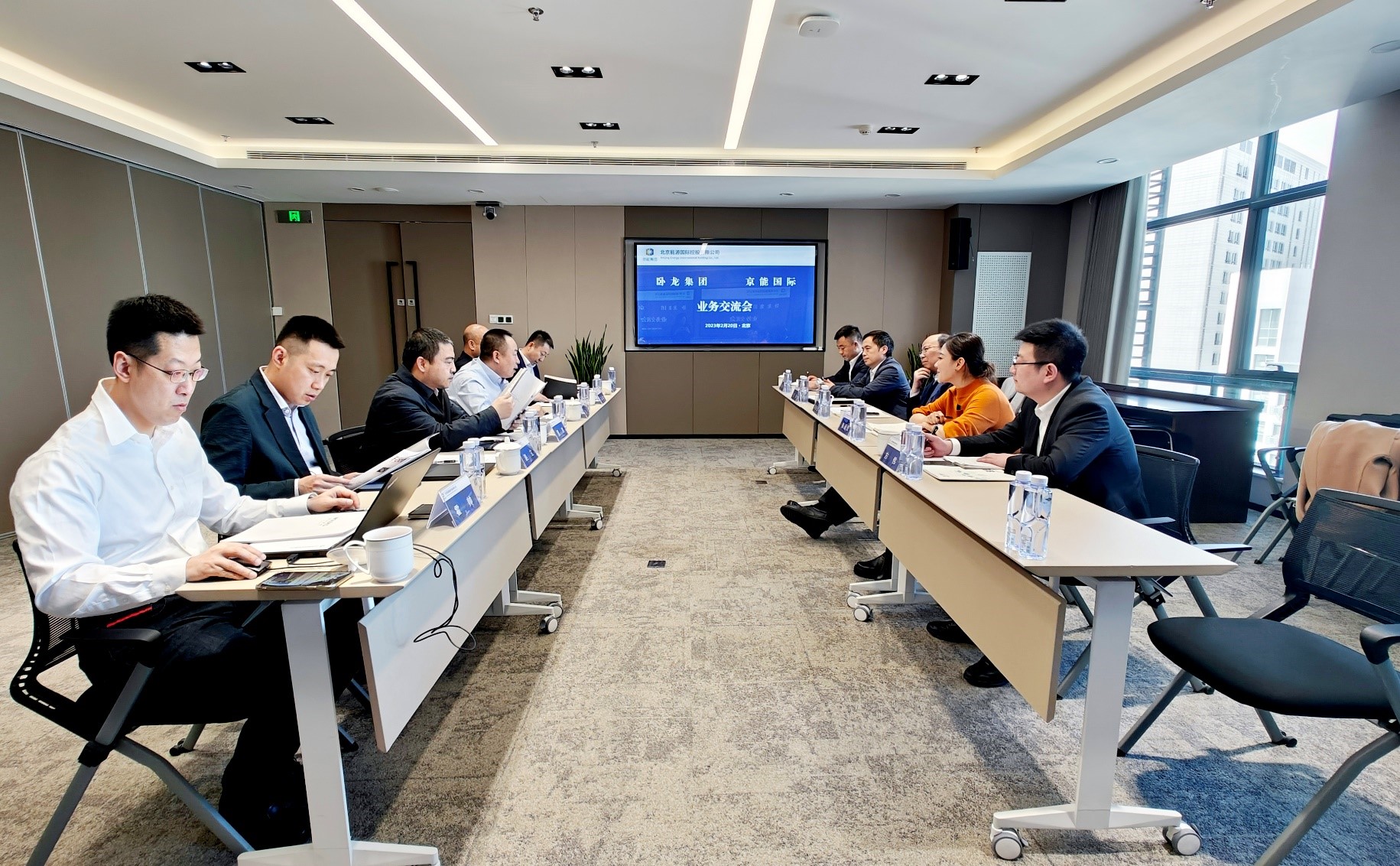 During the meeting, the two sides introduced their respective business fields and industrial layout. They agree that both companies are strongly positioned in their respective fields, have achieved remarkable results, and enjoy huge space for cooperation. It is hoped that they will intensify their complementary advantages of resources, innovate cooperation modes, strengthen cooperation in new energy project development, energy storage market development and high-tech application, and jointly create mutual benefit and win-win outcome, so as to contribute more to the high-quality development of the energy industry and the realization of the dual carbon goal.