On March 14, 2023, Jia Geng, vice president of Beijing Energy International, met with Ma Zhanfang, the county magistrate of Dongguang County of Cangzhou City of Hebei Province in Beijing. The two sides exchanged on cooperation in new energy.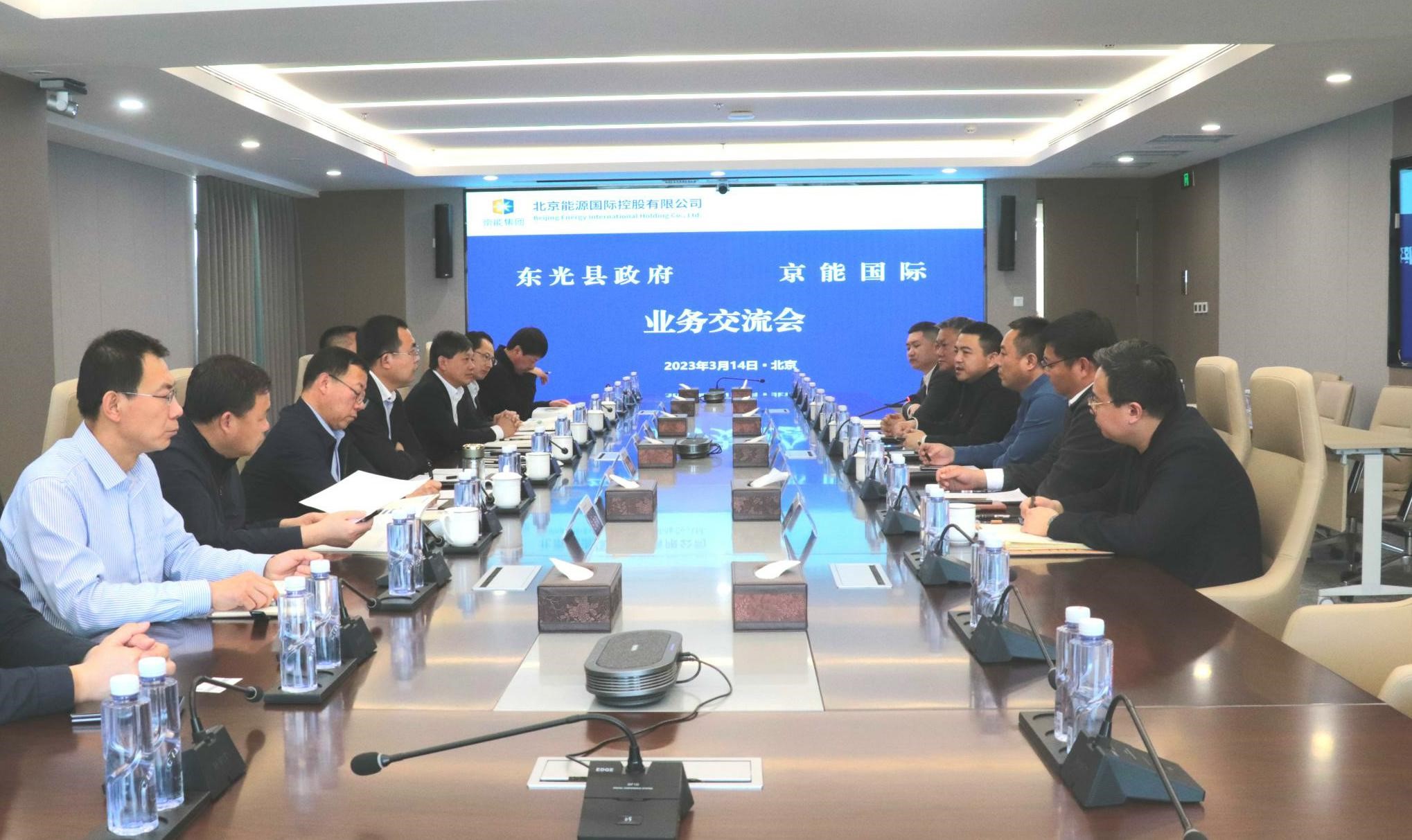 During the meeting, Jia Geng welcomed Ma Zhanfang and his delegation and introduced the basic situation and development planning of Beijing Energy International. He said that the two sides have established a close cooperative mechanism while promoting existing cooperative projects. It is hoped that the two sides will continue to work together in promoting the distributed photovoltaic project in the county, continuously expand the breadth and depth of cooperation, and boost the regional social and economic benefits.
Ma Zhanfang thanked Beijing Energy International for its strong support for the development of new energy in the county, and introduced its basic situation, industrial status and development goals. He said that the county has abundant wind and solar resources and hoped that the two sides would deepen cooperation in the energy industry and make full preparations for potential land-based centralized wind and solar projects, so as to realize mutual complementarity and win-win outcome.
Wang Xiumin, deputy magistrate of Dongguang County, Liu Tiecheng, director of County Government Office, Lu Jindian, director of County Commerce and Industry Information Bureau, Lin Zixin, director of County Development, Reform and Technology Bureau, Liu Chaoyang, director of County Finance Bureau, and Wang Honggang, director of County Natural Resources and Planning Bureau; Xue Manyu, general manager of North China Branch Company of Beijing Energy International, Sun Rui, deputy general manager of Strategic Investment Department and other relevant personnel attended the meeting.