BJ ENERGY INTL Was Invited to Participate in the Promotion Meeting of 2.38 Million-kilowatt Base Project in Tongliao City, Inner Mongolia
On May 9, 2023, Beijing Energy International was invited to participate in the Promotion Meeting of 2.38 Million-kilowatt Base Project in Tongliao City, Inner Mongolia. Xuan Dongsheng, deputy mayor of Tongliao Municipal Government, Meng Fanhui, deputy head of Horqin District, Liu Wenxi, deputy chief of Zuoyi Houqi Banner, Zhu Jun, president of Beijing Energy International, Wu Chaoke, vice president, Fan Liyun and other relevant personnel attended the meeting.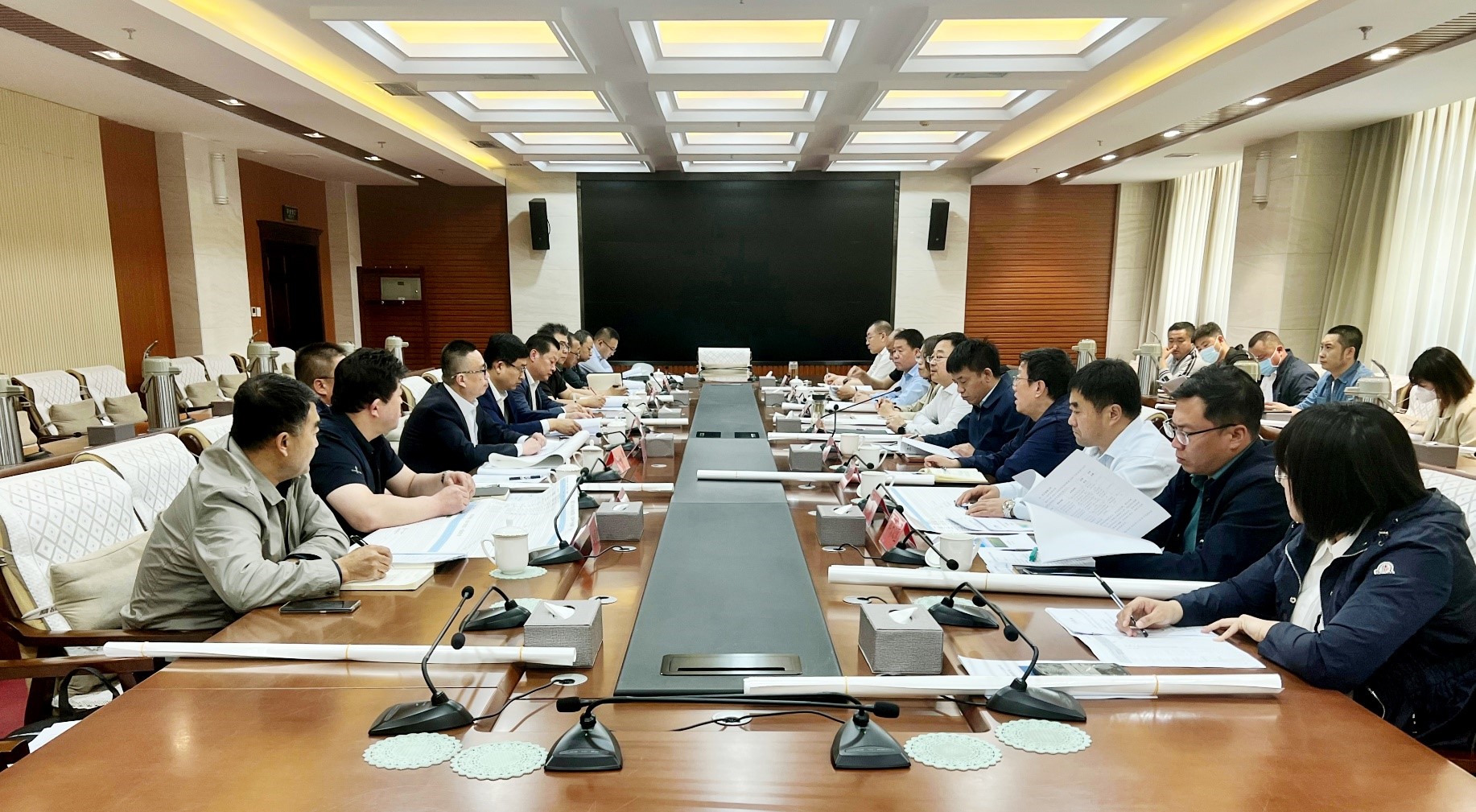 During the meeting, the participants discussed and exchanged views on the overall progress of the construction of the base in Horqin District and Zuoyi Houqi Banner and the follow-up plan of the project construction.
Zhu Jun thanked the Horqin District Government and the Banner Government and relevant departments directly under Tongliao for their strong support and trust. He said that the city's 2.38 million-kilowatt base project is an important clean energy base for Beijing Energy International in the future. The company will accelerate the project construction to launch its operation as soon as possible, support local green and low-carbon transformation, and heighten the regional economic and social development to a new level.
Xuan Dongsheng highlighted that the project is a key new energy construction project in Tongliao City. Tongliao Municipal Government and relevant departments will fully cooperate and coordinate and set up a working team at city and district levels to fully support the compliance procedures. The government has reached broad consensus with the participating enterprises, put forward a joint review mechanism at city and district levels to improve the efficiency and will provide all-round and full-cycle service guarantee for the entirety of the project construction to hasten its operation, in a bid to achieve common development and mutual benefit and win-win results between local government and enterprises.
Relevant leaders from Tongliao Energy Bureau, Administrative Approval and Government Service Bureau, Water Affairs Bureau, Forestry and Grassland Bureau, Ecological Environment Bureau, Natural Resources Bureau, Horqin District Development and Reform Commission, Horqin District Bureau of Industry and Information Technology, and the Development and Reform Commission of Zuoyi Houqi Banner attended the meeting.