On May 8, 2023, Zhang Ping, chairman of the Board of Directors of Beijing Energy International met with Raad Al-Saady, vice chairman and managing director of ACWA Power and his delegation in Beijing. The two sides exchanged on in-depth cooperation in green energy and signed the MOU on Investment Cooperation in Green Energy Industry. Li Ping, independent board director of ACWA Power, Marco Arcelli, CEO, Lv Yunhe, executive vice president and general manager of ACWA Power (China), deputy general managers, Yang Yi and Lin Feng of ACWA Power (China), and Li Xinyi, deputy general manager of China Green Energy Investment; vice president Liu Dongsheng and vice president Wu Chaoke of Beijing Energy International, Zhao Li, investment director, Lu Zinan, general manager of Financing Management Center and other relevant personnel attended the meeting.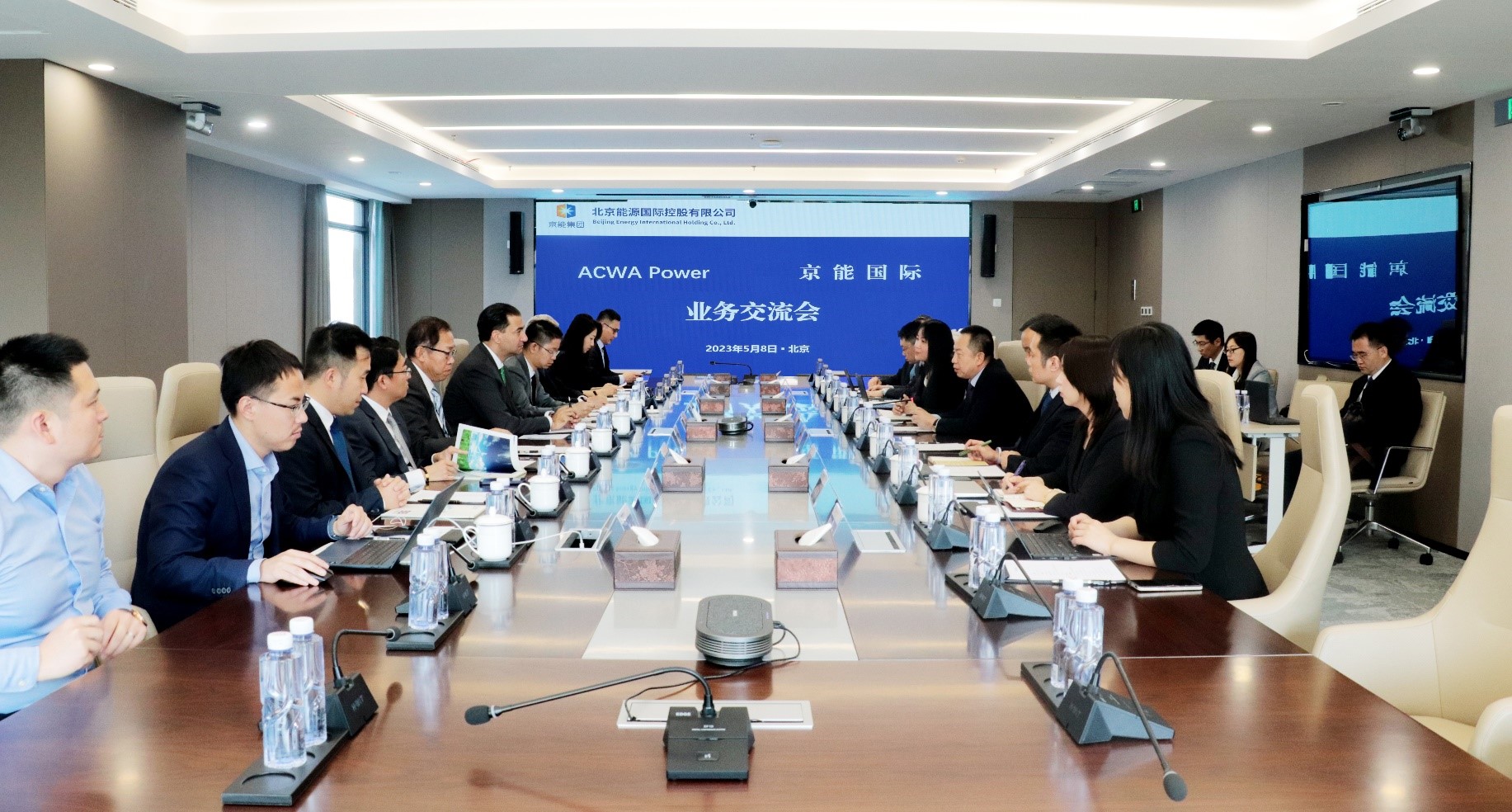 During the meeting, the two sides introduced their respective business development and future planning and agreed that both sides have established a good strategic partnership, and their development concepts in green energy are highly aligned. It is hoped that they can strengthen investment cooperation in the green energy industry, so as to continuously promote the implementation of the MOU on Renewable Energy Investment signed by the Chinese and Saudi governments in 2019, and jointly promote the strategic alignment of China's Belt and Road Initiative and Saudi Arabia's "Vision 2030", so as to join forces in contributing to the sustainable development of the global economy and environment.
The two sides signed the MOU on Investment Cooperation in Green Energy Industry, using their existing resources and advantages in research and development to promote the development of global renewable energy projects and carry out all-round cooperation in photovoltaics, wind power, green hydrogen, green ammonia, etc. The signing of this memorandum will further optimize the global industrial layout of Beijing Energy International.