On May 11, 2023, Zhu Jun, president of Beijing Energy International visited Ding Zhiliang, vice president of Changjiang Institute of Survey, Planning, Design and Research (CISPDR) in Wuhan, Hubei Province and the two sides exchanged on in-depth cooperation in hydropower.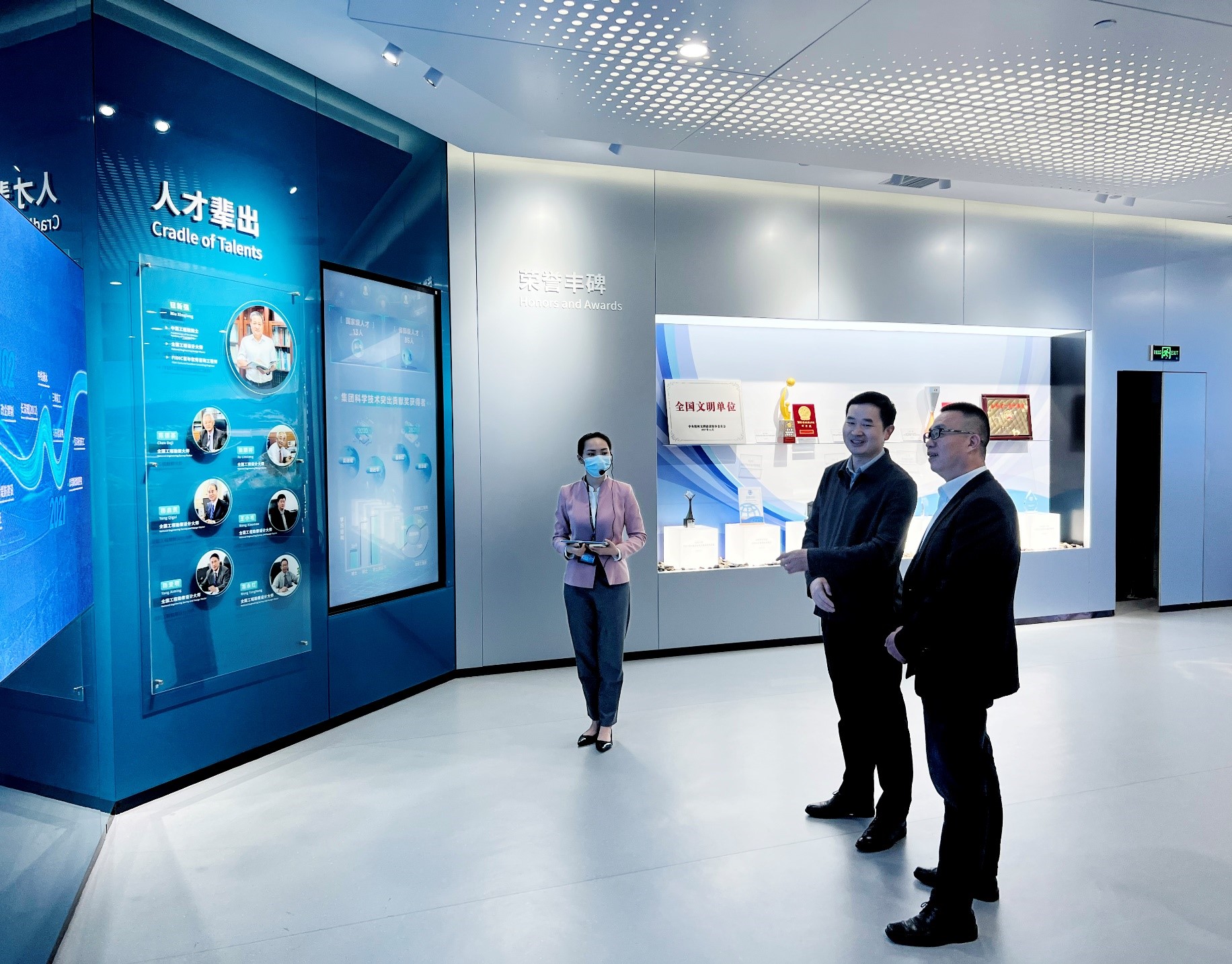 Prior to the meeting, Zhu Jun and his delegation visited the exhibition hall of the Planning Institute of CISPDR and gained a better understanding of the historical changes of CISPDR and a large number of professional planning and design cases in the Yangtze River Basin region.
During the meeting, the two sides conducted in-depth exchanges on the development planning of new energy projects in Tibetan areas and Yangtze River basins and agreed that the development concepts of the two companies in clean energy are highly aligned and their business are highly complementary. The two sides will take this meeting as an opportunity to strengthen cooperation, long-term communication mechanisms, give full play to their respective advantages, and make precise efforts in hydropower development and industrial synergy in Tibet to accelerate the high-quality development of clean energy in Tibet.
Wang Meng, director of the Yangtze River Water Conservation Institute, He Zijie, vice president of the Planning Institute of CISPDR, Liu Guoqiang, senior engineer, He Jie, chief engineer of New Energy Company, and Chen Yiming, chief engineer of Tibet Regional Development Center; Jia Geng, vice president of Beijing Energy International, Zhang Bo, general manager of Beijing Energy International Zangneng Company, Zhang Dayong and Hong Dawei, deputy general managers of Central China Branch Company, and other relevant personnel attended the meeting.