BJ ENERGY INTL Held Talks with Decheng District Government of Dezhou City, Shandong Province
On October 24, 2023, Jia Geng, vice president of Beijing Energy International, met Zhang Zezhong, deputy director general of the Standing Committee of Dezhou Municipal Congress and party secretary of Decheng District Committee in Beijing. The two sides exchanged on in-depth cooperation on new energy.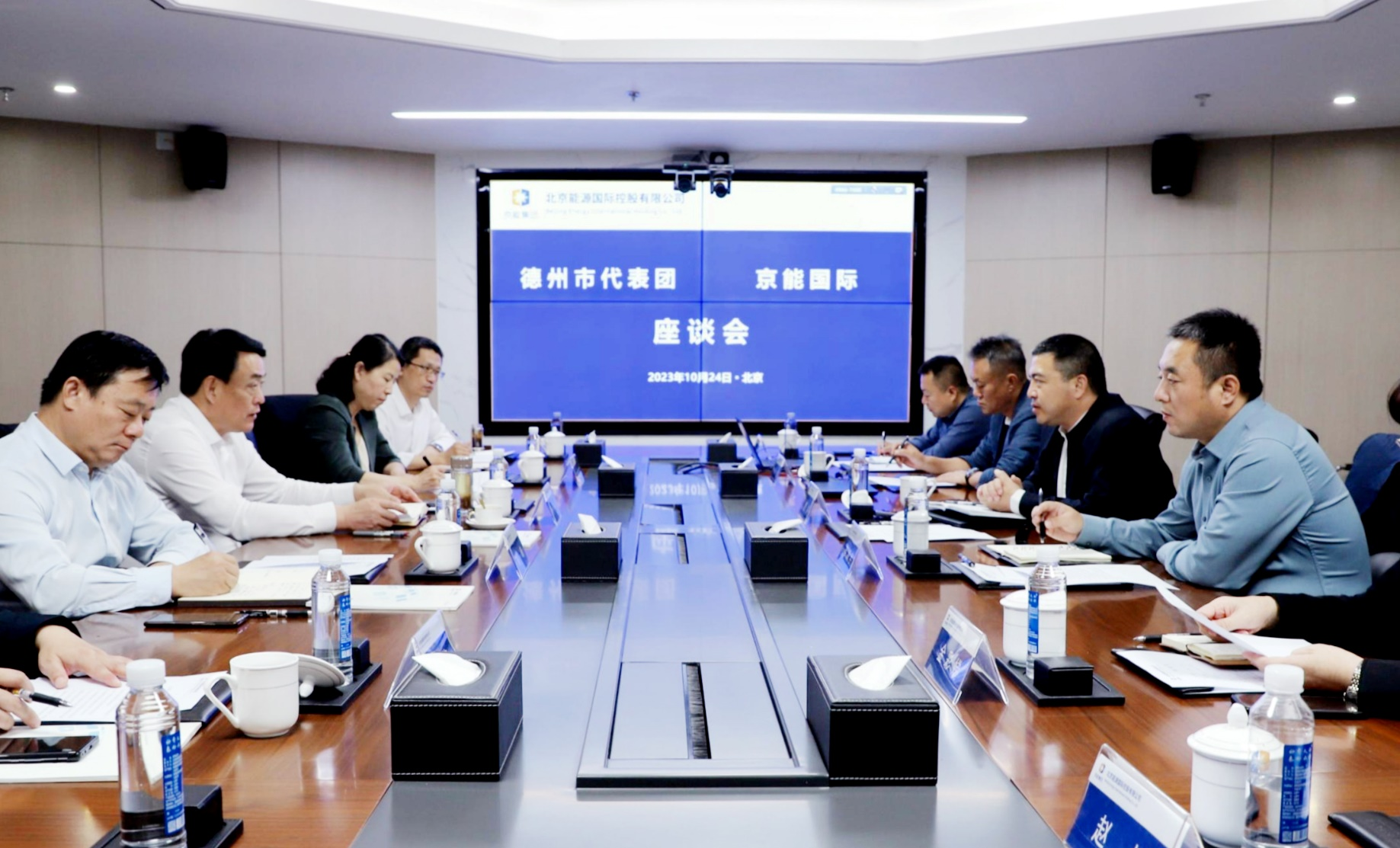 At the meeting, both sides agreed that Decheng District is rich in wind and solar resources and excellent in investment environment, and their development concepts on green energy are highly consistent. In the future, the two sides will strengthen cooperation in photovoltaic development, decentralized wind power construction and centralized energy storage investment in the district and establish a long-term communication mechanism to help achieve local green and low-carbon energy transformation and contribute to the construction of a green city.
Liu Guizhi, member of the Standing Committee of Decheng District Committee and deputy head of the district, Liu Feng, director of the Modern Service Industry Development Center of Decheng District and party secretary of the District Bureau of Commerce; Xue Manyu, general manager of Beijing Energy International's North China Branch Company, and other relevant personnel attended the meeting.