United PV's 2016 Q3 Electricity Generation Volume Substantially Rises 82.24% Y-on-Y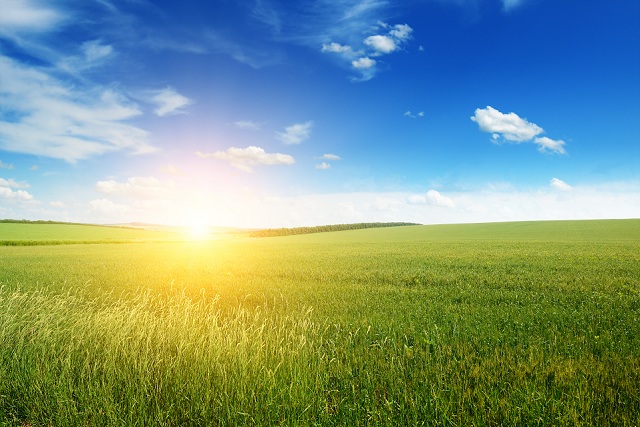 (Hong Kong, China, 13 Oct 2016) - United Photovoltaics Group Limited ("United PV" or the "Company", stock code: 00686.HK, whose largest shareholder is China Merchants New Energy Group "CMNE"), a leading solar power plant investor and operator in China, today announced the electricity generation volume of the third quarter of 2016. The aggregate volume of electricity generation in the third quarter increased to 388,365MWh, representing a substantial Y-on-Y increase of 82.24%.
In the third quarter period, United PV has completed the acquisition of a 20 MW solar power plant project in Hebei and a 35 MW solar power plant project in Yunnan. As of 30 September 2016, the accumulated total installed capacity of United PV has reached 1 GW. At present, all of the stock power plants operate in good condition, among which the electricity generation volume in Qinghai and Inner Mongolia Province contributes a large proportion of the total electricity generation volume in this quarter accounting for 40.83% and 23.24% respectively. At the same time, the newly acquired power plants in Hebei and Yunnan have connected to grid by the end of 2015 and in the middle of 2016 respectively, making a contribution to the electricity generation volume of the third quarter. In addition, United PV will continue to focus on seeking for suitable investment projects and has successfully obtained the development right of two " Top Runner " projects in Baotou, Inner Mongolia and Huainan and Huaibei Areas in Anhui Province respectively. The group also acquired domestic and foreign power assets with high quality, including a solar power plant from Shunfeng Photovoltaic with installed capacity of approximately 40 MW in Shandong as well as 6 solar power plants with total installed capacity about 82.4 MW in UK, which will further expand the company's scale of business and coverage.
The group will focus on becoming the world's new energy resource integration platform. To achieve this strategic goal, United PV has a global layout for its project reserves and refinance. On September 1st, United PV had signed a strategic cooperation agreement with UNDP. As the international platform for the United Nations to promote addressing climate change, United PV united the technological representative enterprises in China and US and constructed "Panda Solar Power Station" all over the world by using it as a carrier. On September 20th, United PV entered into a strategic investment agreement with ORIX Corporation, the sizeable international investment institution. ORIX Corporation will own nearly 19.9% of United PV and become the second largest shareholder. As a long-term strategic partner, ORIX Corporation owns resources network in the global scale,and will work closely with United PV in overseas acquisitions of new energy projects, technological and operational experience sharing and other aspects, which has profound significance on United PV to become a global energy transition pioneer.
United PV is the first solar power electricity generation company which discloses its quarterly electricity generation volume data on the HKEx, and insists to announcing such key operating data. Looking forward, United PV will continue to play the role as a "Top Runner" to lead the healthy development of the industry.
Details of the aggregate volume of electricity generation in Q3 2016