Kan Xing, Deputy Secretary of the Party Committee and President of Beijing Energy Holding Supervised BJ ENERGY INTL for Pandemic Prevention and Offered Guidance
On June 2, 2022, Kan Xing, Deputy Secretary of the Party Committee and President of Beijing Energy Holding, Vice Presidents Chen Guogao and Sui Xiaofeng, and heads of relevant departments and offices visited Beijing Energy International to supervise pandemic prevention and control measures, and to offer guidance on the resumption of production and operation. The senior management of Beijing Energy International and heads of relevant departments attended the meeting.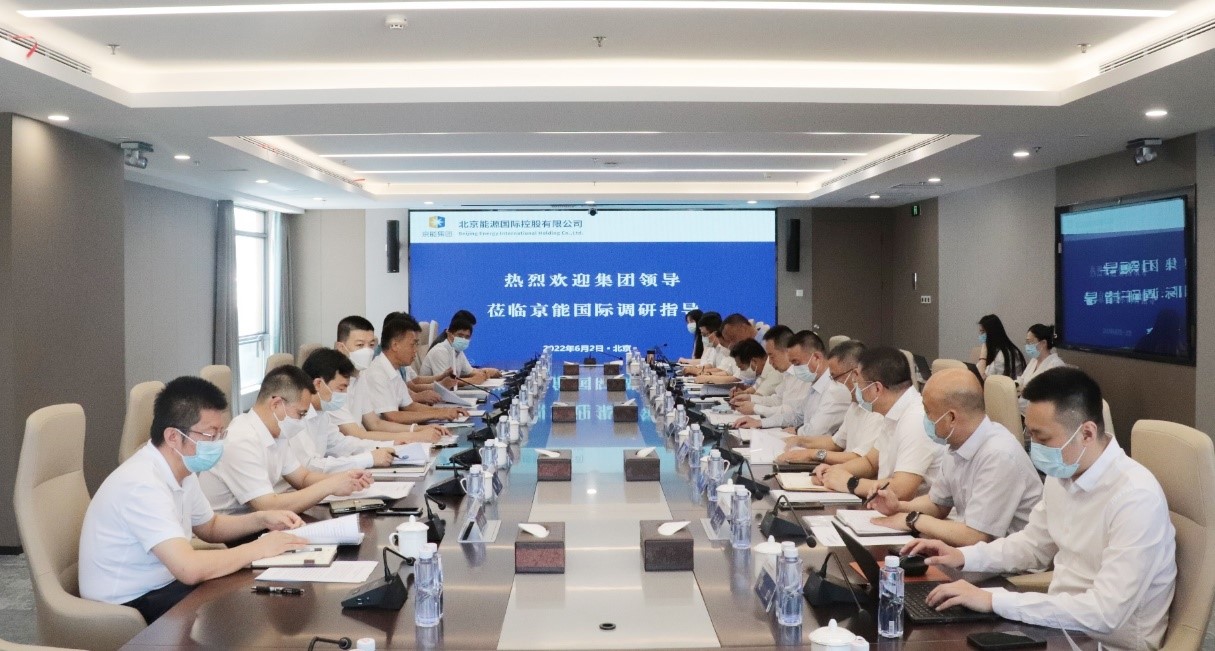 Prior to the meeting, the supervisory team inspected the implementation of pandemic prevention and control measures by Beijing Energy International.
During the meeting, the team listened to the work report made by Zhang Ping, Secretary of the Party Committee and Chairman of the Board of Directors of Beijing Energy International, and they had in-depth exchanges on the key work regarding project development, equity finance, operation and management, pandemic prevention and control, etc.
In the first half of 2022, the company overcame the impact of the covid-19 and redoubled the efforts to focus on its "14th Five-Year Plan", taking value creation as the foundation and taking "deepening reform, innovative development, lean management, higher quality and efficiency" as the main guideline, adhering to the open and efficient concept of international marketization, continuing to seize development opportunities, unleashing the vitality of institutional mechanisms, increasing market development, and consolidating and expanding the scale of clean energy. It also strived to push forward comprehensive energy development, strengthen equity finance and maintenance of market value, focus on and speed up the transformation and application of achievements in science and technology, and strengthen risk management and control, team building and management in order to maintain a high-quality, efficient and rapid development trend.
Sui Xiaofeng pointed out that in order to maintain the strong momentum of market development, implement energy investment management system, Beijing Energy Holding will continue to extend its full support to the company with regard to its relevant key regional development and projects.
Chen Guogao spotlighted that it is necessary to continue to strengthen the allocation of funds, consolidate the basic management of finance and property rights, focus on matters such as fund collection, consolidated statements, property rights registration, special research programs, and that Beijing Energy Holding will further ramp up its support to the company.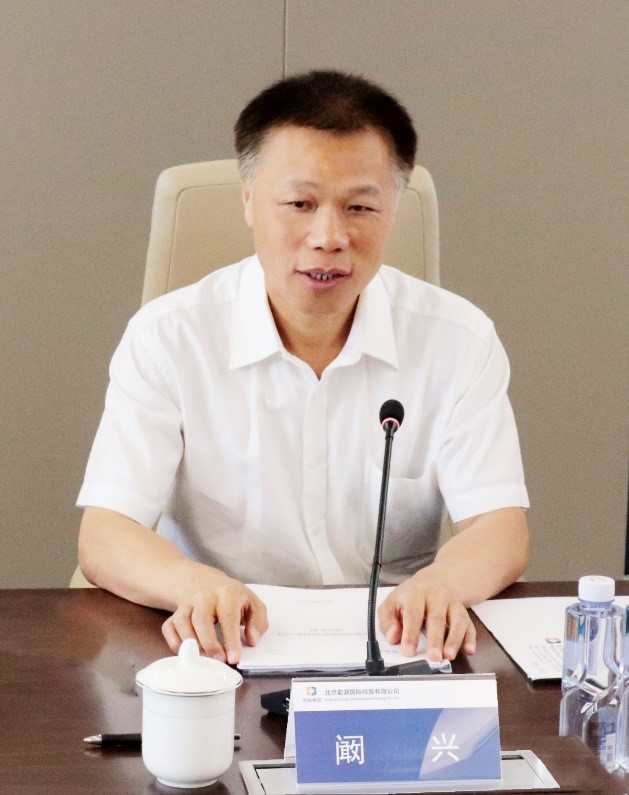 Kan Xing said that as a SOE of pilot mixed-ownership reform in Beijing, the company is in a strong position of marketization and internationalization reform underpinned by its rapid development momentum. It has successfully built a vigorous elite team with global vision, strong management skills, outstanding achievements and high morale. He put forward five requirements for the key work of the company in the next stage:
Firstly, we should continue to implement all the work requirements put forward by Jiang Fan, Secretary of the Party Committee and Chairman of Beijing Energy Holding during his supervision of the company; Secondly, it is necessary to speed up the implementation of equity finance and other important work to provide strong support for sustainable and healthy development; Thirdly, we should continue to keep the pace of reform, strengthen the quality of development, intensify market development, ensure the development momentum, and build itself into a world-class clean energy ecological investment operator, benchmarking with Singapore Temasek Group, a Fortune 500 company, and create a "shining business card or window" to the world; Fourthly, the relevant departments and offices of Beijing Energy Holding should speed up coordination and cooperation with the company in thematic fields, and fully support its high-quality and rapid development; Fifthly, we should continue to be highly alert to risks and efficiently implement various pandemic prevention and control measures.