On February 10, 2023, chairman Zhang Ping and president Zhu Jun of Beijing Energy International met with Shen Bing, senior vice president of Shanghai Electric, general manager and party secretary of the Generator Plant of Shanghai Electric Power Generation Equipment Co., Ltd. in Beijing.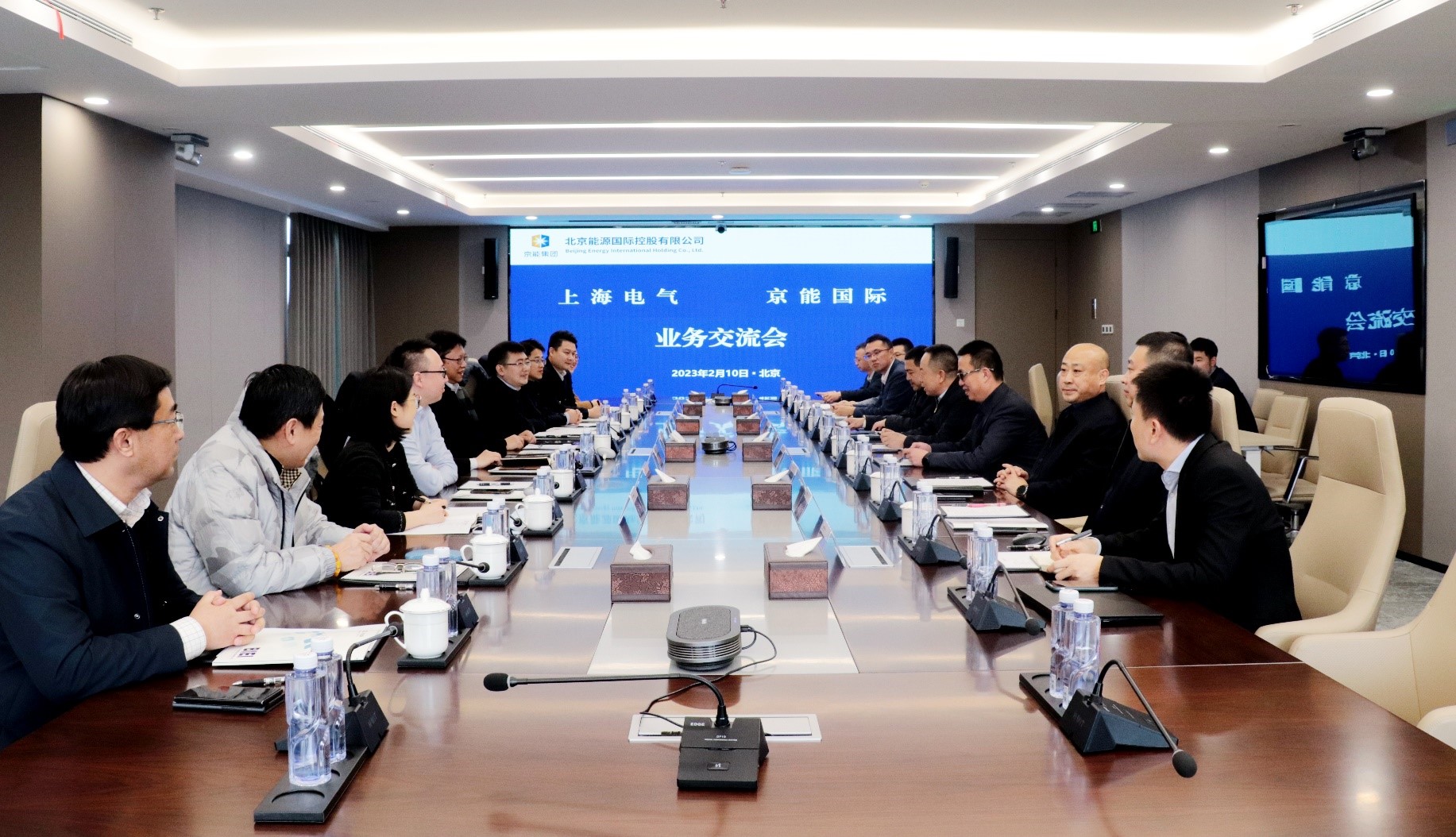 During the meeting, the two sides introduced their respective development and future planning and exchanged on clean energy business. The two sides agree that both of them are specialized leaders in their respective fields, with rich experience and extensive cooperation space. Going forward, they will further use their advantages in market, technology and resources, deepen cooperation in integrated energy, photovoltaic and wind power, energy storage and hydrogen production, innovate cooperation modes for synergized development, and jointly contribute to the attainment of the strategic dual carbon goal.
Wang Lei, marketing director of the Generator Plant; Wang Fufang, sales director of the Gas Turbine Division of Shanghai Electric; Shi Junjun, director of the Design Department of the Generator Plant; vice president Jia Geng and vice president Wang Liuhu of Beijing Energy International, Fan Liyun, engineering director, Liu Jiguang, general manager of the Business Planning Department, Su Zhou, general manager of Beijing Energy International (Yangxi) Integrated Energy Company and other relevant personnel attended the meeting.